Resident Evil 2 True Ending - How to Get the Secret Ending of Resident Evil 2
Here's our complete Resident Evil 2 walkthrough, taking you through the campaign as either Leon Kennedy or Claire Redfield.
You might not know it, but there's actually a hidden, secret ending in Capcom's Resident Evil 2. In our Resident Evil 2 true ending guide, we'll be explaining how you can go about seeing the true, full ending of the game in all its glory.
However if you instead need any additional details on Capcom's brilliant remake, you'll want to head over to our full Resident Evil 2 walkthrough. Here you can find our complete beginner's guide for the game, and much more.
Resident Evil 2 True Ending Unlock
Consider this your spoiler warning for the guide! We're going to be divulging information about the standard ending of Leon and Claire's campaigns in Resident Evil 2. While we won't be outright spoiling the actual true ending of the game, we will be detailing what happens at the end of the normal endings for both characters.

At the conclusion of both Leon and Claire's campaigns, they both end up on a train out of the Umbrella laboratory. No matter who you actually played as, Leon enters the train to find Claire and Sherry Birkin already there, with the three of them bound for safety. Then there's a tiny glimpse of a monster breaking through a security door, before the screen cuts to black.
To unlock the true ending for Resident Evil 2, you need to firstly complete a standard run of the normal campaign, with either Claire or Leon. After you've done this, you will have unlocked the '2nd run' option from the 'load game' screen from the main menu of the game. If you completed the main campaign with Leon, then you'll be playing as Claire in the second run campaign, and vice versa.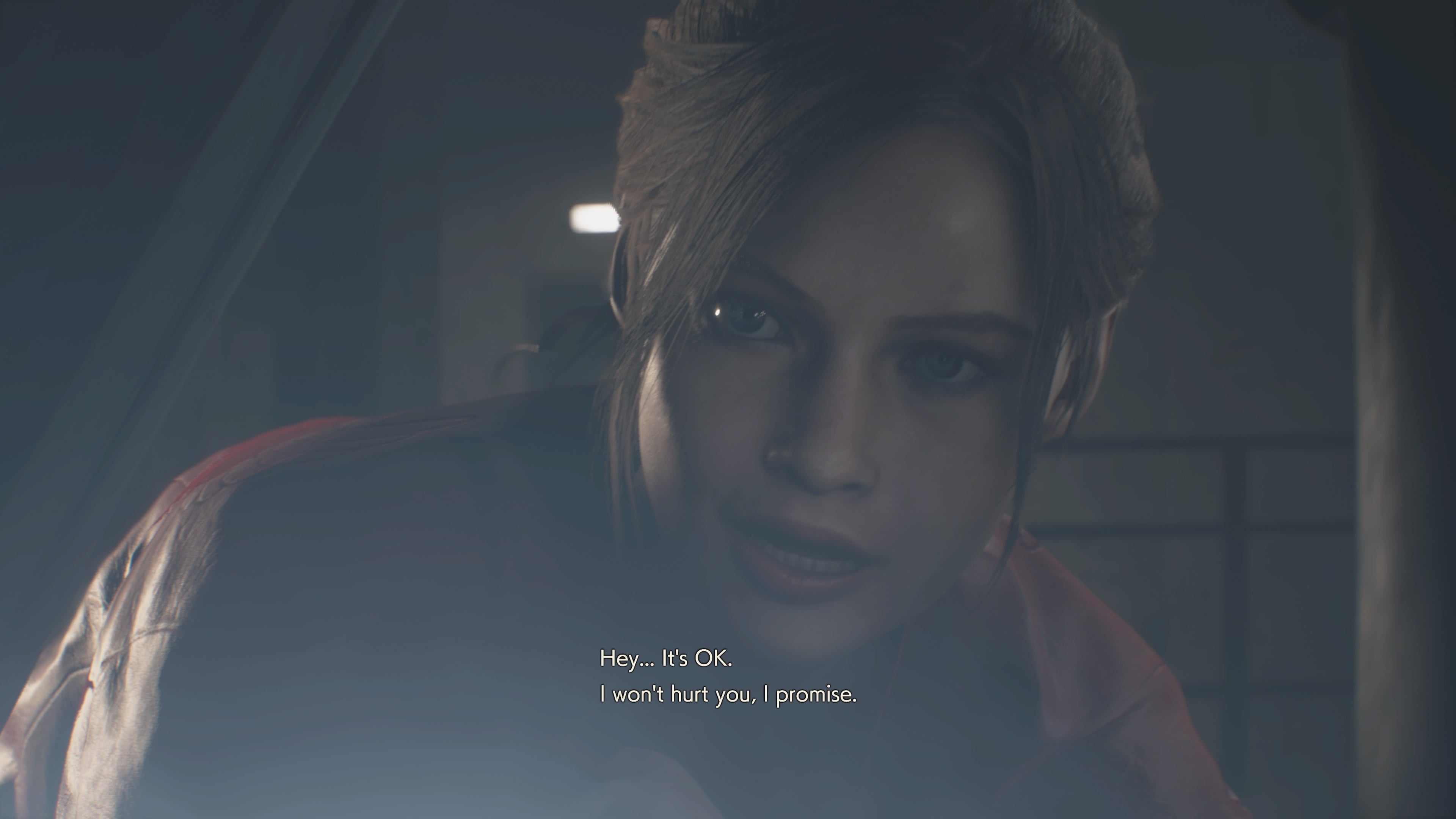 Note that this second run campaign of Resident Evil 2 is drastically shorter than the standard campaign. It's basically taking the events as they played out in your original campaign run, and seeing it through the eyes of the counterpart character who you weren't playing as. Yeah, it's a little confusing, but it offers some amazing replay value.
Only once you've completed this '2nd run' campaign, with Claire or Leon (the character that you didn't originally pick), will the true ending of Resident Evil 2 be revealed. As we said earlier, we're not going to spoil what this ending of the game actually is, so play it for yourself to find out!
Do You Have to Finish Resident Evil 2 Four Times to Unlock the True Ending?
The simple answer to this is no. Although there are actually four campaigns (two standard campaigns for Leon and Claire, and two 2nd run campaigns for both), you don't need to complete all four of them to unlock the secret ending.
In fact, at the time of writing, we're not even sure if completing Resident Evil 2 a total of four times even unlocks anything. It doesn't unlock the Fourth Survivor mode featuring Hunk, and it doesn't unlock the Tofu Survivor mode featuring the enigmatic Tofu. If we discover that completing the game four times does unlock anything, we'll be sure to update this section straight away.
If it's more content for Capcom's remake that you're after, head over to our essential Resident Evil 2 tips page. Alternatively, you can hit up our page on how to unlock Fourth Survivor in Resident Evil 2 with the enigmatic Hunk, our article on how to unlock the magnum in Resident Evil 2, or our Resident Evil 2 Leon's desk locks guide. If you want more Resident Evil goodness, check out our definitive ranking of the best Resident Evil Games.