Report: Resident Evil Mercenaries Vs hitting iPhone in February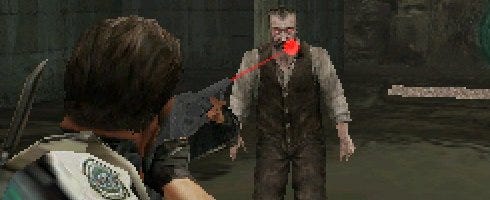 Resident Evil Mercenaries Vs is planned for release on iPhone in February, according to a hands-on preview by Touch Arcade.
According to the site, the game is based on the mode of the same name in various Resident Evil games, Score Attack and Coin Shooter modes were also verified, the game will feature multiplayer online play through Game Center.
Four players can hack away at zombies and other enemies via teams of two or free-for-all, where you will earn points for surviving, and seeing your score reset to zero should you die.
To help you along the way, there will be various health regeneration items, and you will also be able to call upon an AI partner to help you when the going gets tough.
You can read the preview through here, and watch the hands-on demo below.
Thanks, Eurogamer.