Remedy stays mum on Alan Wake 2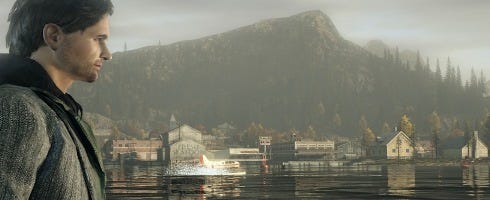 Remedy boss Matias Myllyrinne has refused to confirm or deny to VG247 if Alan Wake 2's development has begun.
"I cannot confirm anything on Alan Wake 2," said the MD.
"What I can say, is that we are really excited and hard at work at Remedy. There is a good flow and energy in the air, the team is also growing a bit and we are looking confidently toward the future."
Myllyrinne's comment comes after the Finnish developer posted a job listing as earlier this week, showing it was working on a "AAA console project". Xbox 360 was the only format mentioned. Speculation, obviously, pointed to a Wake sequel.
On numerous occasions, Remedy's mentioned it's wanted to work on a sequel to its thriller, which released in May for Xbox 360 five years after it was first announced.
The studio's Oskari Hakkinen said back in August it was still to talk to Microsoft about a second game, but would like to do so.
Hakkinen told VG247 in July that the IP does have a future despite poor US sales at launch, saying the Wake series does "have legs."
"The word of mouth phenomenon is very apparent with Alan Wake. There has been a growing interest in the title and it certainly seems to 'have legs' to sustain," he said.
Find our full interview with Matias Myllyrinne here.