Remedy seeks producer for "AAA project," lists 360 as only platform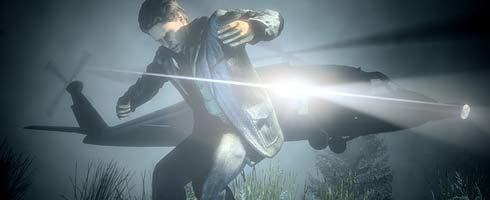 Yeah. When you post a job listing looking for a producer for a "AAA console project" and the only platform listed is 360 and you've stated time after time you want to make a sequel to a game you've just released on the same console then people might start to talk.
Remedy's posted up a Gama job listing, looking for a producer on its next project: a "AAA console project" for 360.
While no one knows what this is, the natural assumption will be that it's Alan Wake 2.
Remedy's made it no secret it wants to do a sequel, but hasn't announced the game.
The closest there's been to an definite was an interview with the Finnish developer in August.
"With Microsoft Game Studios it's Xbox exclusive, or it's Xbox and PC," the studio's head of franchise Oskari Hakkinen said.
"For both our publisher Microsoft and for Remedy, we're still in a launch phase [for Alan Wake 1]."
Despite less than expected sales for the game in the US, Remedy still remains optimistic about the future of the IP, saying it does "have legs."
"The word of mouth phenomenon is very apparent with Alan Wake. There has been a growing interest in the title and it certainly seems to 'have legs' to sustain," Hakkinen told VG247 in July.
Alan Wake released back in May for Xbox 360 after five years in development, with two DLC episodes, The Signal and The Writer, following.