Even at his new job at Cornell University, Reggie Fils-Aimé can't get away from Mother 3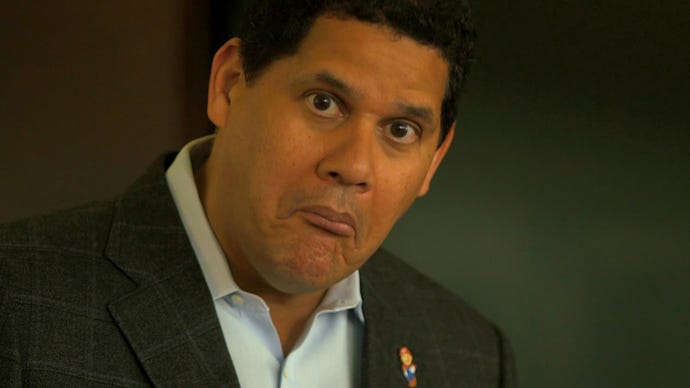 Former Nintendo of America president Reggie Fils-Aimé may have retired, but he is still having to answer questions about Mother 3.
Reggie's first talk at Cornell University as Leader in Residence took place last week and videos from the lecture have been surfacing online, including one Q&A segment in which the retired Nintendo of America president is faced with a game that has haunted his career: Mother 3.
"Pardon me for asking this question as I know it appears in your nightmares," the audience member begins, "but do you think that the West will ever receive Mother 3?" The question received a round of applause from the crowd.
Mother 3 is a direct sequel to EarthBound, a game beloved by many a Nintendo fan. First launched in Japan all the way back in 2006 for the Game Boy Advance, the RPG has never been officially localised for the West. Reggie has had a love-hate relationship with the game for years, repeatedly being asked about a potential Mother localisation, then repeatedly crushing gamer dreams of a Western release - thanks Stop Skeletons From Fighting (via NintendoLife). Watch Reggie's reaction in the video below.
"I actually thought I could make it through a presentation and not be asked about Mother 3," he laughs. "Luckily for me, this is a decision I am no longer part of."
The former Nintendo head made the move to academia after stepping down from his role at the games company this year. Reggie's new role focuses on "leaderships, conscious capitalism, and service" and lecture keynotes which are open to the public. His first lecture, "Reggie's Principle for Next Generation Leaders," ran on October 21.
"Reggie Fils-Aime will share principles for you to master so you can cultivate your own leadership capability," reads the event notes. "Reggie developed these principles through 35+ years of experience across a range of international industries and businesses. The principles are applicable to any situation, including now while you are a student or in your future endeavors."