A Reddit user figured out how Celeste's stamina system works by digging through source code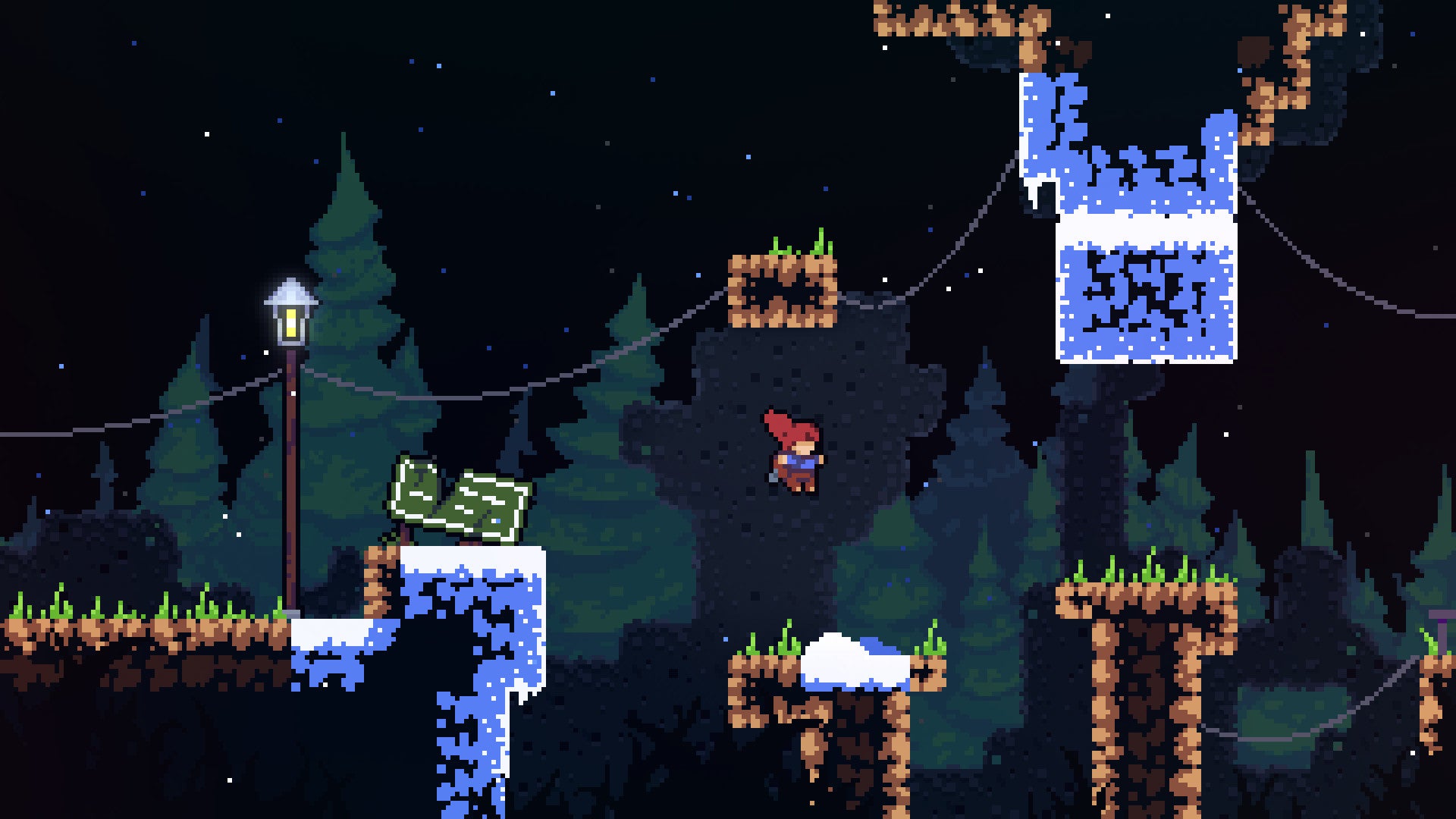 Celeste is a hard game. Platforming challenges are long and require pinpoint accuracy, and the game doesn't tell you how long you're able to cling to surfaces as you climb Celeste Mountain.

But where there's a mystery, there's a Reddit thread, and one user has shared new information pulled from the source code that demystifies the game's stamina system.
The post comes from Reddit user SuperSupermario24 who dug through player source code on GitHub and discovered a value system for each platforming action in Celeste.
Players begin with 110 stamina. At 18 percent stamina, Madeline becomes tired. It takes 1.98 seconds of climbing upward to become tired. At 2.42 seconds of climbing upward, players run out of stamina completely.
The post breaks down "climb jumping" too, a maneuver that involves jumping toward a wall and latching onto it before launching to a higher point on the wall. One climb jump uses exactly one quarter of your stamina (27.5), so Madeline has a cap of four climb jumps before she runs out of steam. Interestingly, three climb jumps is not enough for Madeline to become tired, meaning players don't realize she's about to fall until they realize they are out of jumps. This evokes a sense of dread that mirrors the game's themes of anxiety.
Players can cheat, the post explains, by "wall boosting" – if a player performs a wall jump then presses the direction away from the wall within 0.2 seconds of jumping, the game refunds the stamina that the climb jump would have used.
Creator and programmer Matt Thorson endorsed the post, which also includes a comprehensive breakdown of Celeste's wind mechanics, calling the stamina system "tricky and fun to design."
Oh cool, someone on reddit took apart Celeste's stamina system and laid out exactly how it works. It was tricky and fun to design!https://t.co/MvjcBxhSBa

This part is maybe the most important way the game "cheats" in the player's favor btw: pic.twitter.com/P0BRQg1UXr

— Matt Thorson ? (@MattThorson) June 16, 2019
Thorson and his team are hard at work on free DLC for Celeste, which will feature over 100 new levels. You'd better start warming up with a new playthrough though. According to Thorson, Chapter 9's difficulty picks up where Chapter 8's left off.