Red Faction: Armageddon prequel hitting PSN/XBLA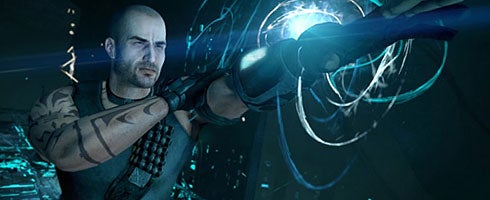 THQ VP of publishing Danny Bilson has said a downloadable prequel to Red Faction: Armageddon will release before the main game hits in March next year.
He told CVG he expects the title to launch in late 2010.
"There's going to be a Red Faction Arcade game that ships about three or four months before Armageddon," he said.
"What's interesting is that we will sell it to the fans, it will have content you can download that is TV show-related, it will build up to the new game and also we can use it to drive pre-orders, too; we can give codes and aspects of it, we can give the whole thing away."
Bilson added that this sort of thing will be part of a future strategy to other IPs from THQ, like Saints Row.
The exec said in March that "up to six" downloadable titles of this sort would release from THQ in the current FY.
Red Faction: Guerrilla releases next March for PS3, 360 and PC.