Red Dead Redemption video shows Life in the West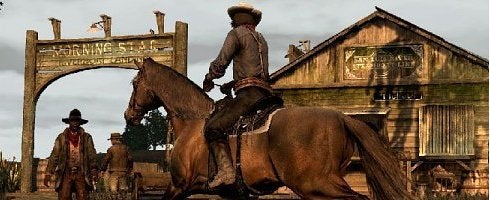 Rockstar as released an in-depth video, looking at the life teeming inside Red Dead Redemption. It's below the break.
Called Life in the West, it shows the hardships of early 20th century settlers, unique challenges in every area, with wild bears and snow in the North, bandits and cattle rustlers in the West, to unrest and revolution in the South.
Hundreds of characters populate each of the three areas, each with a distinct personality, and every area has its own unique ecosystem with a variety of animals and plant life.
Each area offers several types of challenges and rewards. Hunting allows John Marston to skin and sell the skin in town with bloody battles attracting vultures, who if shot, unlock sharp shooting challenges.
Screens showing the map and life in the West were released yesterday. Game's out in May.