Red Dead Redemption sequel a matter of "bandwidth and timing"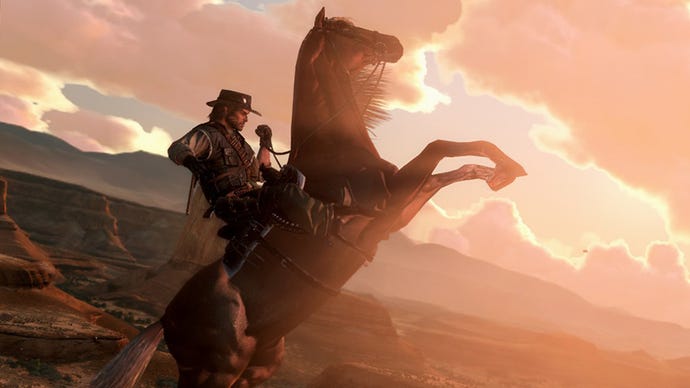 Rockstar has once more commented on the wait for a Red Dead Redemption sequel by making absolutely no promises.
Red Dead Redemption is awesome and sold a bazillion copies, but there's been absolutely no solid evidence a follow-up is in the works despite us asking for one about every six minutes.
"It's wonderful to see so much excitement and enthusiasm for the Red Dead series, and nearly 5 years after Red Dead Redemption's release(!)," the developer wrote in the latest Rockstar Newswire Q&A.
"As we've mentioned when asked in the past about new games in other series such as Red Dead Redemption, Bully and L.A. Noire, we don't always rush to make sequels, but that does not mean we won't get to them eventually.
"We have so many games we want to make and the issue is always one of bandwidth and timing. We thank longtime fans such as yourselves as always for your amazing support and please stay tuned in 2015 for announcements of what's to come from Rockstar Games."
Red Dead sequel for 2015 announce? Let's hope so. In the meantime, let's amuse ourselves imagining how you title the third game in a series that so far includes "Red Dead Revolver" and "Red Dead Redemption". Red Dead Revolution? Red Dead Resolutiongate? Red Dead Redonkulous? (If Rockstar does an HD version of either game, Red Dead Reprisal, Remake, Re-release and Return suggest themselves.)