Red Dead Redemption is "our most ambitious game to date", says Rockstar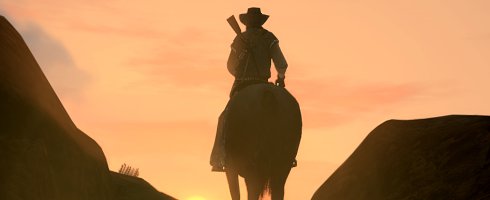 Rockstar's UK general manager Neil Stephen has said that Red Dead Redemption is the developer's "most ambitious game to date" and "incredibly beautiful" at that.
Speaking with MCV, Stephen revealed that game is also Rockstar's biggest release of the year.
"Red Dead Redemption is our most ambitious game to date and our biggest release this year," said Stephen. "The game has garnered an incredibly positive reception from the gaming and lifestyle press with many outlets placing Red Dead Redemption as a possible game of the year contender.
"This title is incredibly beautiful and on an unprecedented scale, it is populated with a staggering number of dynamic, contextual activities that you can take part in any time you wish along with a complex ecological system of animal life.
"This, combined with our most ambitious multiplayer offering to date, leaves us with very high expectations for what we think is our next blockbuster gaming franchise."
Stephen also revealed that Take-Two's aiming high with sales projections for the game, and is focusing more on retail than ever before.
He also said that the team behind the game wants players to feel the legend of the Old West as they ride through the large open-world.
"As game makers, our goal is to fulfill the players' fantasies as much as possible and fortunately the concept of the old West comes loaded with so many images, moments, characters and a strong sense of legend attached to it," Stephen said.
"This has been incredible source material to work with and has led to us creating an incredibly unique and exciting gaming experience filled with classic Western moments including stand offs, duels, stagecoach fights, gunfights on trains, hold-ups, bounty hunting and so on."
Game's out on May 18 and May 21 in the US and UK, respectively, for PS3 and 360.
You can check out the Life in the West: Part II video for it here.