Red Dead Redemption 2 unlocks on Steam in just over an hour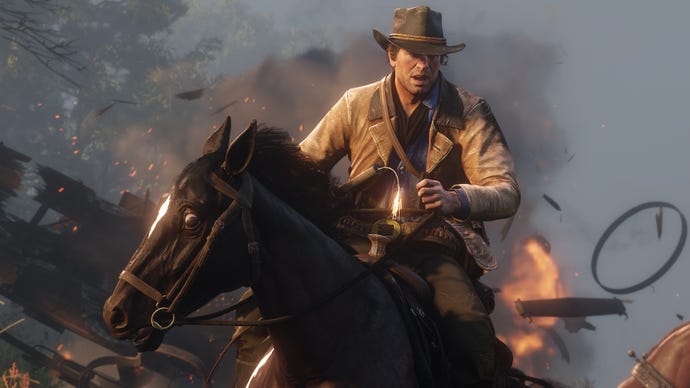 Red Dead Redemption 2 will be available today on Steam, and here's when you can download it.
Rockstar will put Red Dead Redemption 2 live on Steam in just over an hour. So, you have plenty of time to prepare.
The game will unlock at 8am PT, 11am ET, 4pm UK, and 5pm CEST.
If you haven't pre-ordered, you have three different editions to pick. There's the standard edition, Special Edition, and Ultimate Edition.
It first released for PC on November 5 through the Rockstar Games launcher and the Epic Games Store. It also arrived on Google Stadia at launch.
On PC, you can expect new graphical and technical enhancements such as increased draw distances, higher-quality global illumination, and ambient occlusion. The PC version has higher quality snow trails, improved reflections and deeper, higher resolution shadows at all distances.
The game also offers HDR support, the ability to run high-end display setups with 4K resolution and beyond, multi-monitor configurations, widescreen configurations, faster frame rates and more. You can look over the PC specs at the link.
Red Dead Redemption 2 PC also comes with additional updates to Story Mode along with new items.