Red Dead Redemption 2 comes on 2 discs, according to Japanese box art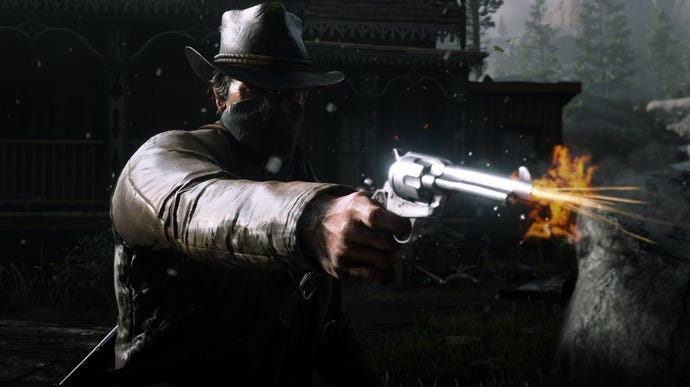 Red Dead Redemption 2 is going to be one of very few games that release on more than one disc.
The physical version of Red Dead Redemption 2, which was previously revealed to require 105GB of free space, now appears to be launching on not one, but two Blu-ray discs.
This detail comes from the game's Japanese cover, which clearly shows two discs on the back cover. It was first reported by Game's Talk (thanks @Nibellion).
Although rare, Red Dead Redemption 2 won't be the first game to include two discs in the box. Shadow of War Definitive Edition, which released in August, launched with two discs. The BioShock Collection, as well as Batman Return to Arkham both similarly had more than one disc in the box.
Considering how big the install size is, and even the download for those going digital, it's not completely surprising. Besides that, Rockstar games launched on more than one disc before, such as in the initial launch of GTA 5 on PS3, and Xbox 360.
Most games that require that much space typically include a portion of the game on disc and ask players to download the rest at install. It's good to see Rockstar offering an offline game that doesn't require massive downloads on day one.
Since we haven't seen any other version of the game's back cover, there's a chance this is a fake. It's hard to tell considering the image size, but it's something worth keeping in mind. It's also worth noting that, though not mentioned here, the Xbox One version is likely also launching on two discs.
Red Dead Redemption 2 is out October 26 on PS4, and Xbox One. Check out the big page for a round-up of everything we know.