Red Dead Redemption 2 dataminers find references to Mexico map region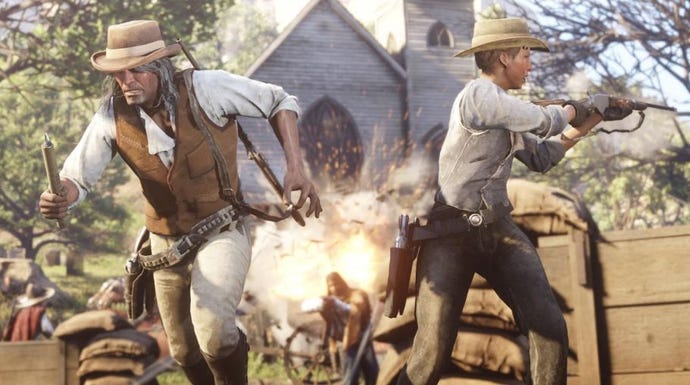 It looks like Red Dead Redemption 2's world map may have at one point included Mexico.
In the original Red Dead Redemption, Mexico played a major part in the story and offered a change of scenery from the main game's landmass. Red Dead Redemption 2 does not bring back Mexico, but this may not have always been the case.
GTA forums member VideoTech UK dug into the game's files to see if they could find any references to Mexico. The dataminer used version 1.0 of the PS4 port, and to their surprise, found 3D models for different towns in Mexico.
These models are very simple, likely intended to govern the general layout. Models appear in the lowest quality level-of-detail available, with no references to higher-quality assets, which is what form the basis of what players end up seeing. In some cases, Rockstar left some textures for these towns in the game's files.
WildBrick142, a different dataminer, even found references to those regions in minimap data, which is what the game is/was going to show on players' minimaps when they visit them. There were even codes leading to several Mexico-based bounties, with the wanted NPCs names and their whereabouts noted in the titles.
At this point, it's hard to tell if all of this was in development at one point before getting cut, or if it's something Rockstar is working on adding to the game in the future. A map expansion of that scale would be a big undertaking, and the developer hasn't been interested in creating new single-player content for its games since GTA 5.
If Mexico is indeed on its way to Red Dead Online, that would make a bit more sense, but it seems bizarre to add such a big piece of content and only limit it to the online portion.
Datamined information rarely tells us the whole story, so it's best to take what's been uncovered with a grain of salt. Plenty of games contain files for cut content that may never make a return.