Red Dead Redemption 2's high input lag may explain why it feels sluggish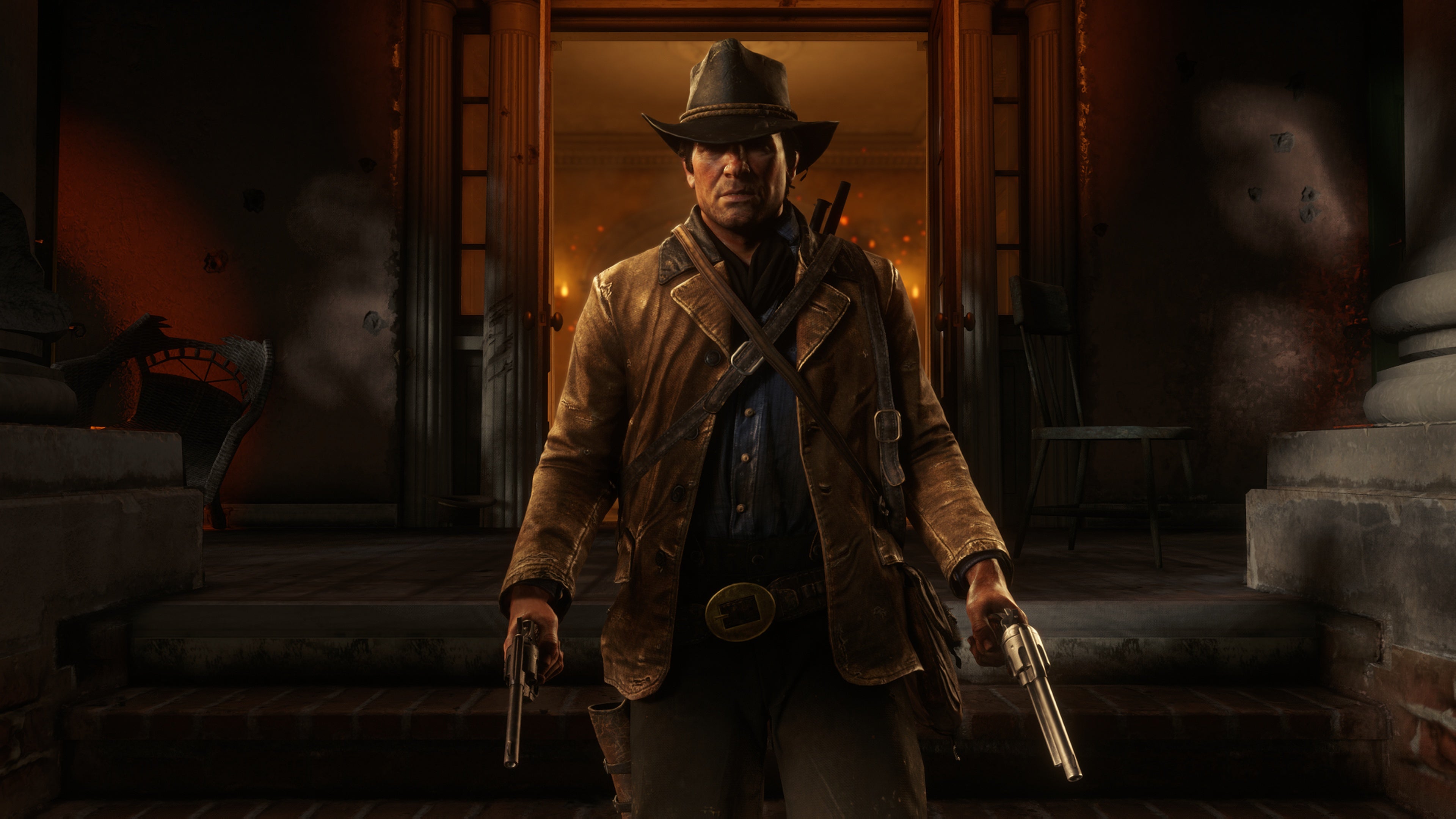 Red Dead Redemption 2's controls and general responsiveness have often been criticised by players and critics, and the numbers agree.
Dan Lowe, a Motive Studios senior tech animator - whom you may remember from his animation breakdown of The Last of Us: Part 2 E3 trailer - has returned with a much shorter, but no less effective video.
Lowe put together a video comparing the input lag in Red Dead Redemption 2 with other third-person action games like Uncharted: The Lost Legacy, Metal Gear Solid 5, as well as more recent releases like Spider-Man, and Assassin's Creed Odyssey, and even Destiny 2.
The animator set out to measure the time each game takes to recognise and execute any given command, such as moving the stick in any direction. The tests were done on the same TV, same console, and using the same settings.
Red Dead Redemption 2, unsurprisingly, has a much higher input lag compared to all of the other games tested. The lowest the game achieved was 11ms, which is nearly double that of Uncharted: The Lost Legacy - the highest among the rest. Destiny 2, being a first-person shooter, scored the lowest with 1ms. Spider-Man, and Assassin's Creed Odyssey are both comparable, with 3ms and 4ms respectively.
It's worth keeping in mind that not all high input lag can necessarily result in a worse experience. Games going for a tactical or realistic feel often have higher input lag than those shooting for snappier controls. Red Dead Redemption 2 is certainly not in the latter camp, but even then these numbers are pushing it.
Beyond that, input lag stats only tell one part of the story. Most interactions in Red Dead Redemption 2 have lengthy, detailed animations associated with them, which adds to the feeling of sluggishness.
We recently updated our massive Red Dead Redemption 2 guide with new pages on hunting, fishing, and a surefire method of always getting perfect pelts.
Thanks, ResetEra.