Red Dead Redemption 2 coming to PC in 2019, according to retailer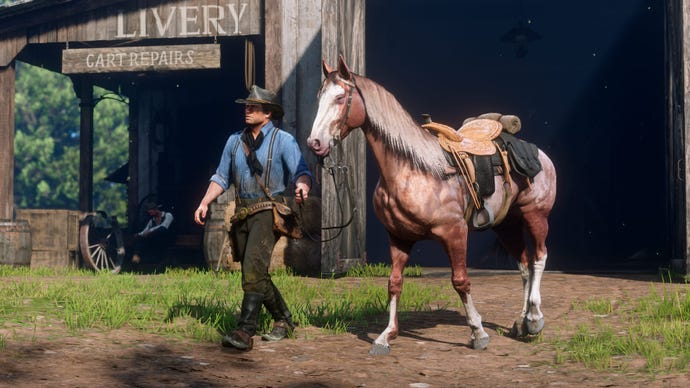 A retailer in Europe has Red Dead Redemption 2 listed for a PC release in 2019.
MediaMarkt has Red Dead Redemption 2 listed for a PC release in 2019. Before you get to excited, there are two things to consider: one, the product listing could be a mistake, and two, it's a placeholder for a future announcement.
The retailer is one of "Europe's largest retailers for consumer electronics," so it's possible the company knows more about it than we do. Again, maybe it doesn't, and we should keep our expectations at bay.
Netherlands-based website TechTastic noticed the listing, and took a screengrab of it. There is a release date of December 31, 2019 attached, which is a typical placeholder date for many retailers.
In June, a Rockstar programmer listed a PC version of Red Dead Redemption 2 on their LinkedIn resume.
Rockstar has not announced the game for PC, but it released GTA 5 on the platform towards the end last-gen. Plus, with Red Dead Online coming, the beta takes place next month, it's safe to assume it will come eventually. 2019 sounds about right.
Red Dead Redemption 2 releases October 26 for PS4 and Xbox One.