Red Dead Online players can earn free Gold Bars just for logging in this week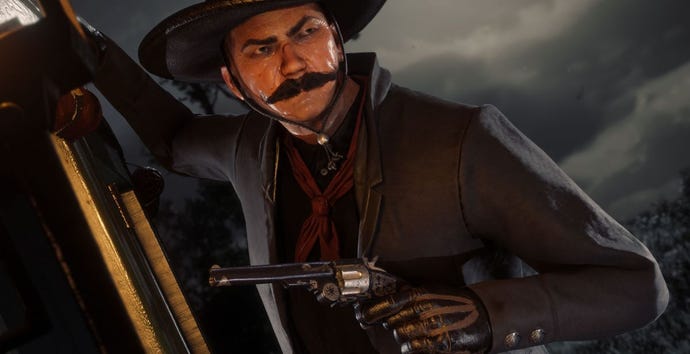 Red Dead Online players will earn 5 Gold Bars just for logging in this week, and double XP in Showdown modes.
All you have to do to earn the Gold Bars is hop into Red Dead Online between now and April 14. It's that easy.
Rockstar is also handing out extra treats for those who complete one Daily Challenge per day. Reach a three-day Daily Challenge streak and you will be handed 10 Special Health Cures, 10 Special Miracle Tonics, 10 Special Snake Oils and 20 Incendiary Buckshot Slugs. Pretty nice.
Those looking to earn some extra XP this week should participate in Showdown Modes and Races.
Looking for a deal on a horse, new outfit or rifle? You're in luck. This week you can save some dough on rifles, pistols, and pamphlets and take 50% off on all ponchos, shirts and other items in the Wilderness Outfitters store, save for the Butcher's Table.
You can also save a large amount of money on off-hand holsters, gun belts, pants, and gloves along with drafts, and war-horses.
Have fun this week, and don't forget to log in to claim your free gold.