Here's a mock trailer for the rumoured photography role in Red Dead Online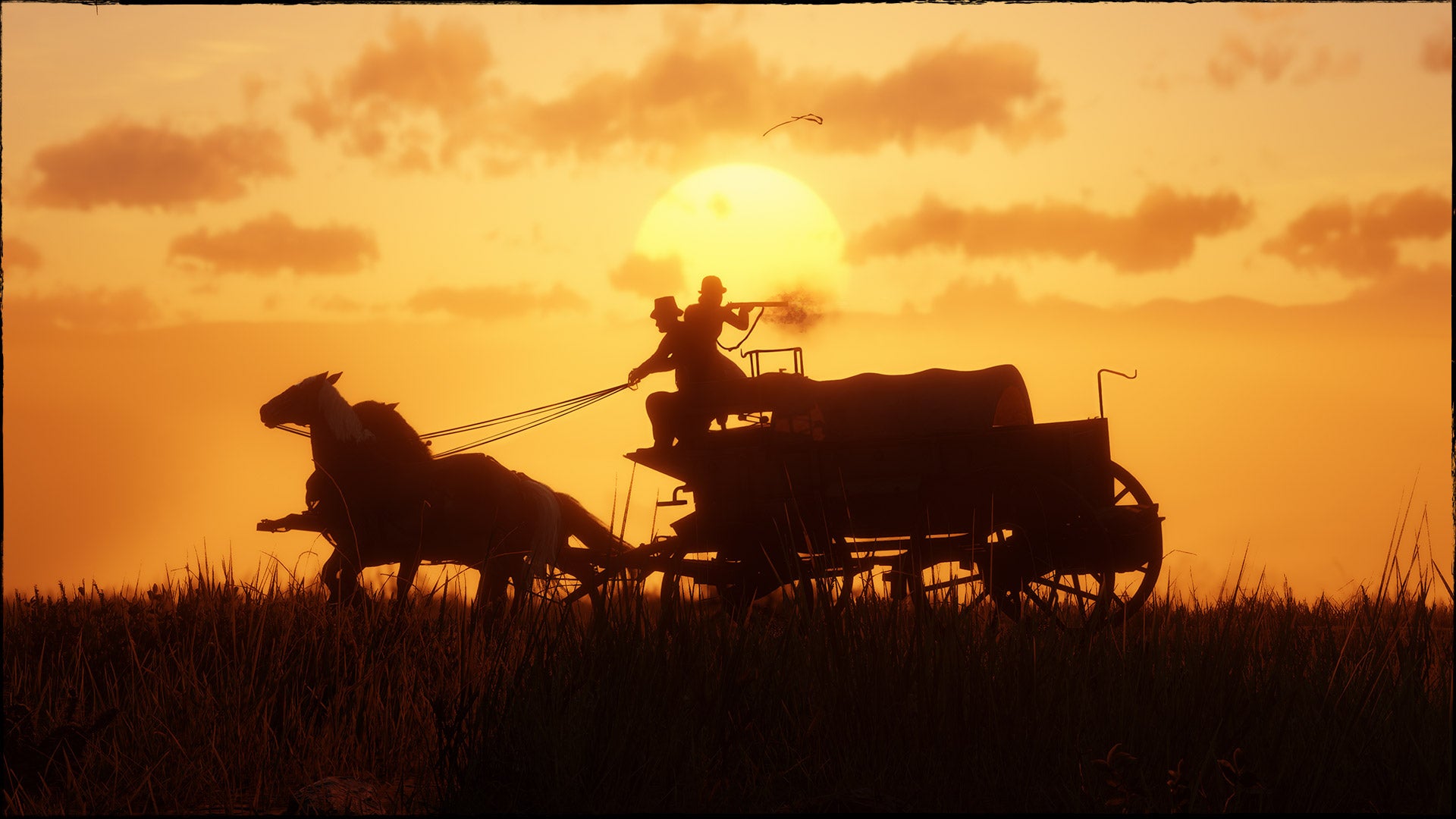 A mock trailer for the rumoured Red Dead Online photography role has surfaced online, potentially showcasing a new way of playing the game.
First of all, it's important to note that the trailer is emphatically fan-made. It is not affiliated with Rockstar in any capacity - although it's worth mentioning that we've spoken to Rockstar about the potential of photography in Red Dead Online before.
"This is such a cool area," lead open world designer Scott Butchard told VG247 back in September. "Photography and allowing players to capture their adventures and moments is really important to us, and it's something we've already established the community love."
With that established, you can check out the new mock trailer from the Red Dead Guides YouTube channel below.
"Hello!" shouts one Albert Mason, a seeming eccentric who is sick to death of photographing the bourgeoisie. Mason tells us that if he has to take one more picture of a "grumpy hausfrau" he'll chuck himself into the lions. Bit drastic, it's just a photo.
Apparently Mason wants to set out and capture the glory of the predators roaming the Wild West before they end up on some random hunter's wall. There's also a shot of Nosferatu at the end, which is a bit odd, but still interesting. Perhaps he's curious about how photogenic he is and is willing to strike a bargain with you if you take a new vampiric profile photo for his Wanted poster.
It may only be fan-made, but it follows on from something Rockstar has discussed before. "We're really proud of Red Dead Redemption 2 and the world we made, and we obviously have the handheld camera in single-player which is also available in Red Dead Online," Butchard continued back in September. "We want to keep building on this and make sure players continue chronicling their experiences as Online grows."
So although this is just a mock trailer, it could potentially be pointing towards a realistic development in the world of Red Dead Online. There probably won't be as many lions or vampires, but a photographer in the vein of Albert Mason doesn't lie entirely outside the realms of possibility.
If you haven't got your hands on Red Dead Online yet, you're in luck: Red Dead Redemption 2 is coming to Xbox Game Pass in May.