Red Dead Online: How to Get Naturalist XP Quickly
We show you how to level up the Naturalist role as quickly as possible, and how you can boost your experience as much as possible.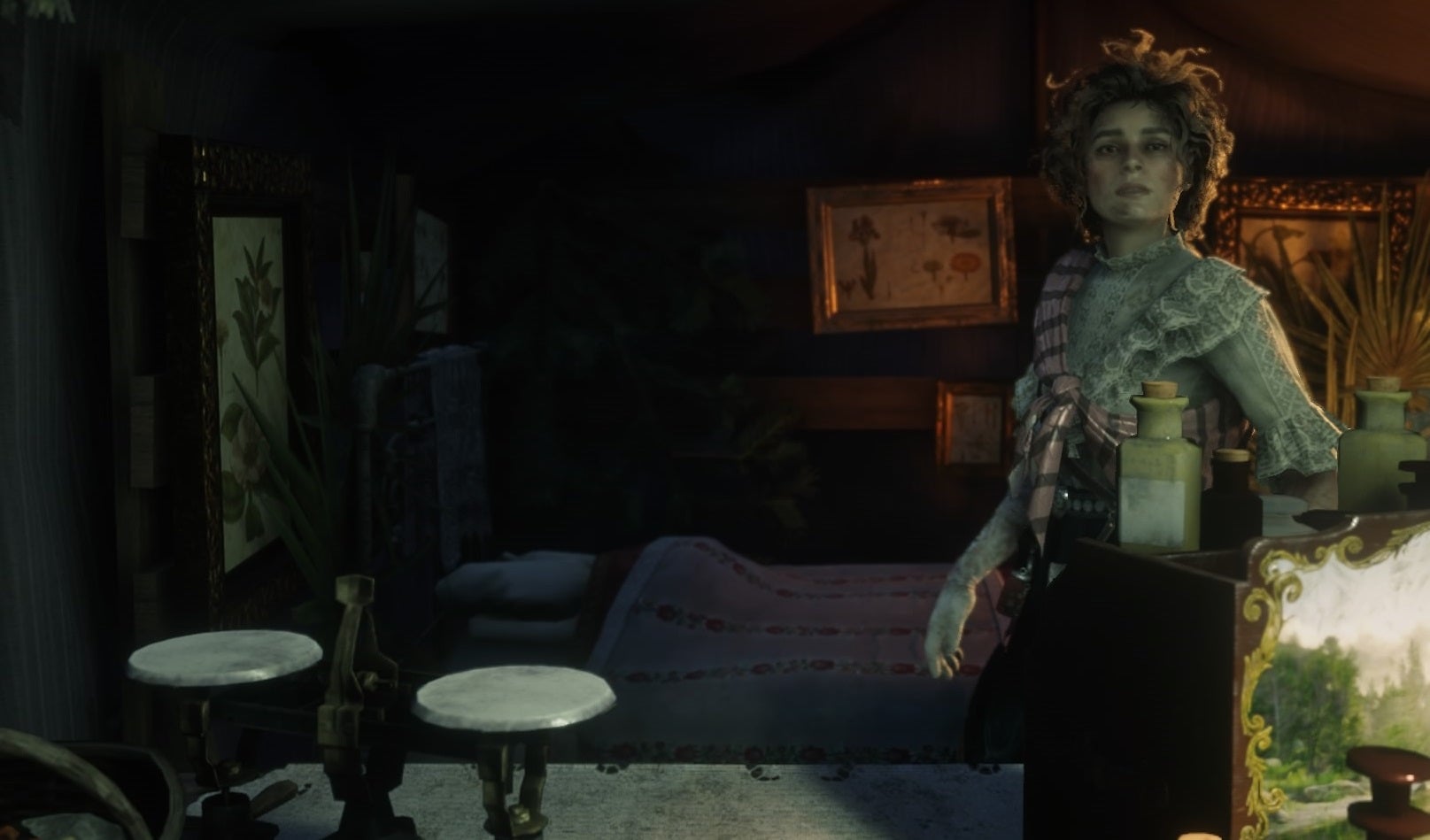 The Naturalist role for Red Dead Online is one of the most grind-heavy in the game, especially in the early stages. We'll show you how to get Naturalist XP quickly and level up as fast as possible to reap the rewards, as well as the best areas you can go to for farming Naturalist experience.
On this page:
How to Get Naturalist XP Quickly in Red Dead Online
To get Naturalist XP quickly in Red Dead Online there's certain actions you can line up and combine to maximize your output accordingly. We've listed the full means of gaining experience here:
Study animal species by approaching them and holding R1/Right Bumper while close enough.
Use an Animal Reviver to wake up an animal you've sedated. However, the XP gain from this is so negligible that we can't actually recommend making a habit out of it.
Sell samples you've collected to Harriet Davenport.
You can get bigger rewards by completing all of the above tasks with legendary animals.
Complete missions for Harriet Davenport by going to any of her outposts. This includes both regular missions and special missions to find legendary animals.
Acquire samples for all the animals in a "set" and sell the set for a significant bonus. You can check sets from the pause menu at any time.
Take pictures of animals with the Advanced Camera (unlocked from the catalogue for $540.00)
If you have the new Outlaw Pass No. 3, you can get XP boosts to the role that'll make your progress faster.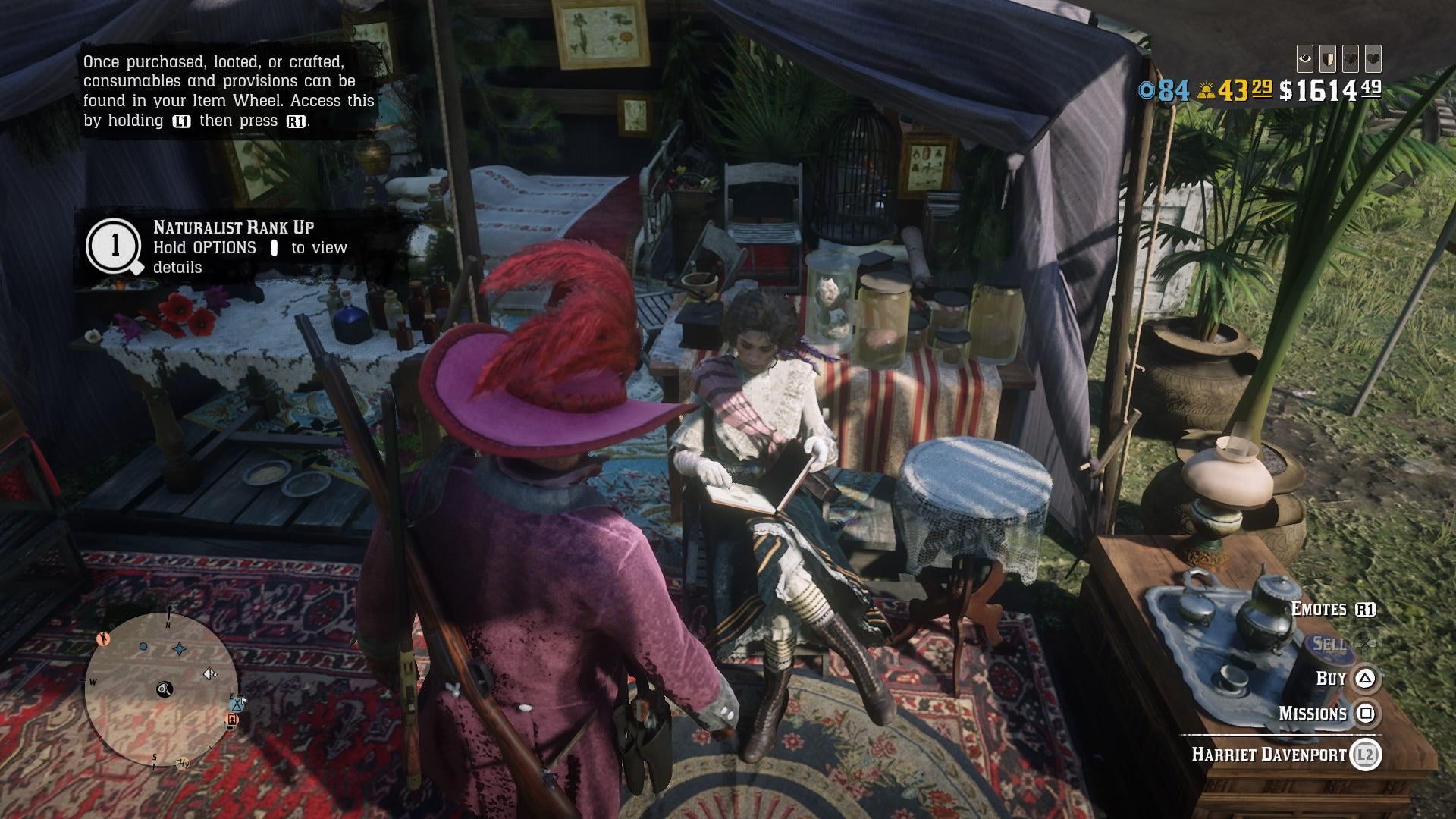 There's no shortage of Red Dead guides to help you master the Wild West here at USG, whether it's in the single player campaign or online mode. You can find them all here at our Red Dead Guides Hub.
All these actions will net you experience, though the easiest ones - taking samples and photographs of ordinary animals - award you very little experience overall, at least if you aren't sure how to make the most out of them. Fortunately, there's a few ways to make it a bit more manageable.
Farming Naturalist Role XP
Below we've listed all the methods we know of that are good for farming XP. There's no known glitches that allow you to gain XP faster than the game intends, but to really ramp up your productivity, these are the best ways we could find to do it:
Go to the swamps North of Saint Denis and start sedating alligators. Though it takes a lot of ammo to bring them down, they're large, obvious creatures that won't move until you get very close. Take samples from all of them, as well as pictures if you can, then sell them to Harriet.
Do the same thing at any of the game's farms, such as the MacFarlane's Ranch or Emerald Ranch. Sedating livestock isn't a crime, so you can knock out as many cows as you like.
If you've got more time to work, head to New Austin and try and fill the whole set of samples associated with the desert. All the animals there are relatively common and the flat desert landscape means you can often see them from a long distance. Once you have the full set, head back to Harriet and sell them for a massive bonus.
There's plenty of Red Dead content to experience here at USG. Check out Nadia's thoughts on how Red Dead uses Herr Strauss to examine prejudice, or take a look at Mike's study of how the Red Dead PC port made Arthur Morgan into a bumbling, sharpshooting immortal.