Red Dead Online players are dressing up as clowns to take the piss out of Rockstar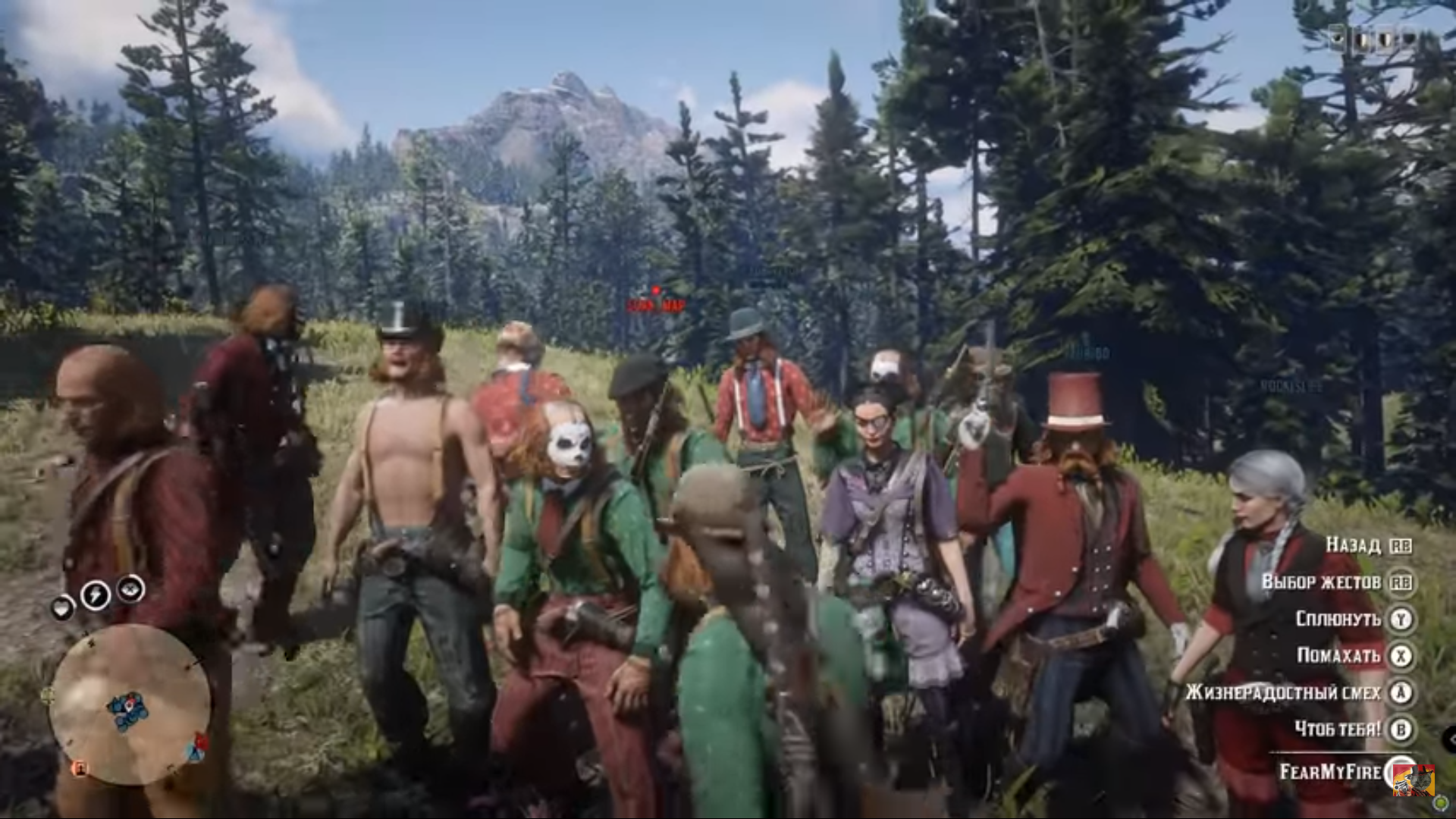 A significant amount of Red Dead Online regulars have grown tired with the lack of content updates for their favourite cowboy sim, so they've decided to turn it into a clown sim instead.

The news comes from PCGamesN, who first spotted the derisive antics of cowboys in clown alley. Player are simply fed up of having nothing to do since the Moonshiners update launched back in December, and reckon it's high time they donned their clown gear in order to make their contempt known.
It comes as no surprise, really. Back in April, jaded players reckoned they'd turn Red Dead Online into a proper catwalk, communicating via Red Dead fashion groups on Reddit and Discord. Except instead of high fashion, they've decided to pursue clown fashion this time around. The theme is "The Travelling Circus."
"Since we're all clowns for believing we'll get an update, it's fitting that we dress up as them in-game too," wrote a mod in the Red Dead Fashion Discord group. So, basically, they're pretty much engaging in meta-theatrical protest.
The event consisted of a wide variety of typically clownish activities. There was a clown cavalry, a clown train ride - in which said clowns were stuffed in like they would be in one of those tiny clown cars - and even a clown hammer fight, which took place on top of a carriage and had absolutely zero rules. Not all of the clown costumes were spot on - one lad actually looks more like Gimli than Pennywise - but everyone made a conscious effort to take part in the community-wide pisstake.
They're having another dress-up party, too. This one's called The Flying Circus, and you don't have to be a clown - you can be an acrobat, a contortionist, whatever. Send your submissions here.
In related news, a voice actor from Sekiro and Red Dead Redemption 2 recently spoke out in support of gay shipping.
"Let me be really, really clear," he said. "The idea of a gay Charles or a gay Sekiro - it's not that I don't have a problem with it, I am all about it."
"If that's something you wanna do, I encourage it and I support it."