Red Dead Online beta release "towards the end of the month"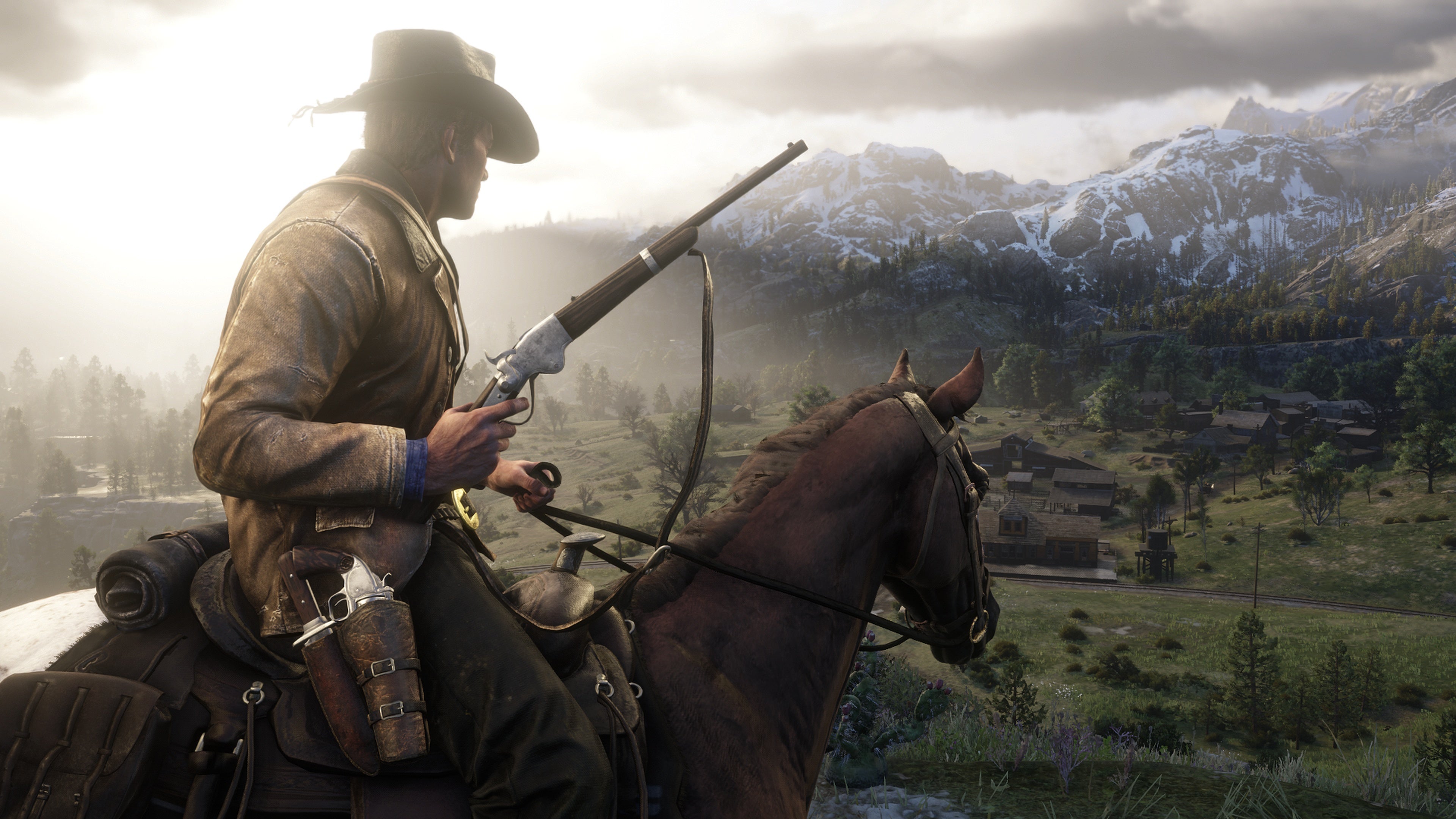 Red Dead Online is on track for release "towards the end of the month," according to Take-Two boss Strauss Zelnick.

We knew Red Dead Redemption 2's online modes were due in November, with Zelnick at least giving us a little more clarity on the launch of the beta. You have at least a couple more weeks to finish the epic story mode.
Zelnick's comments come after Take-Two announced Red Dead Redemption 2 has shipped over 17 million units since launch - that's more in its first eight days than the original shipped in its first eight years.
Answering a questions from investors about sales predictions for Red Dead Online, Zelnick wouldn't be drawn, but offered up the release prediction: "It will launch in public beta towards the end of the month."
He also declined to go into any details about monetisation in Red Dead Online.
Karl Slatoff, president of Take-Two, chimed in with a few minor details about Red Dead Online, none of which should be a surprise, but he did clarify Red Dead Online can be played solo.
"Red Dead Online is an evolution of the classic multiplayer experience in the original Red Dead Redemption, blending narrative with competitive and cooperative game-play in fun new ways," he said.
"Using the gameplay of Red Dead Redemption 2 as a foundation, the vast world of Red Dead Online will be ready to be explored alone or with friends, and will feature constant updates and adjustments to grow and evolve this experience for all players. Access to Red Dead Online will be free with the purchase of Red Dead Redemption 2 on both PlayStation 4 and Xbox One"
It's a beta, remember, so expect bugs and stuff. You can find out all the details we know of the Red Dead Online beta here, including how to get on it.
If you're looking for help with Red Dead Redemption 2, try our complete guide.