Rainbow Six Siege Year 2 Season 2 delayed three months for "Operation Health" as Ubisoft shores up tech and resolves issues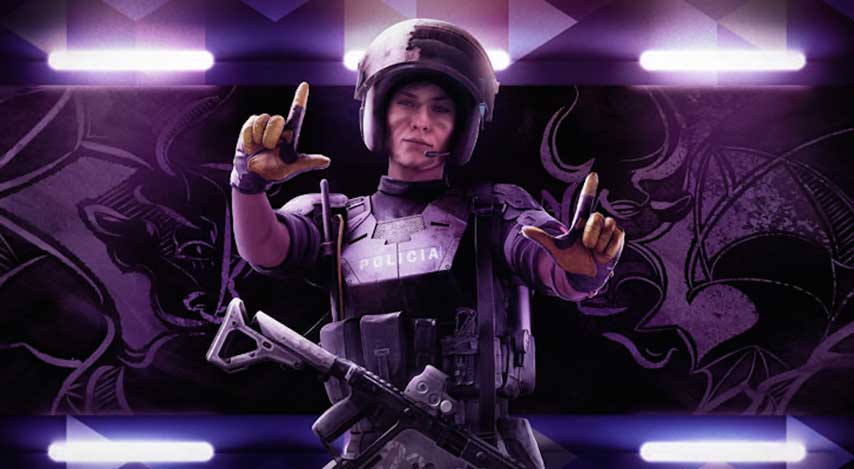 Rainbow Six Siege players won't be heading to Hong Kong this season.
Rainbow Six Siege has been something of a poster child for committed post-launch support, setting a standard even other live games-as-service struggle to meet (including some Ubisoft stablemates).
While the most tangible evidence of this support has been regular content drops, Ubisoft has also worked hard to keep Rainbow Six Siege strong as a platform with regular patches and updates. Unfortunately, it looks like this hasn't been enough, and the development team has determined that it's time to go gangbusters on the game's tech.
Enter Operation Health, a three month initiative to improve Rainbow Six Siege. During this time, Ubisoft will be "fixing several issues and investing in better technology" so that the game is strong for years to come, according to an announcement on the Rainbow Six Siege website.
This does mean changes to the Rainbow Six Siege Year 2 roadmap. The updated roadmap is below, but the executive summary is that Hong Kong content planned for Season 2 will instead release during Season 3 in August.
South Korean content will release as planned during Rainbow Six Siege Season 4 in November, but the Polish operators initially expected in the Season 3 slot will instead release across both Seasons 3 and 4. Ubisoft has elected not to release a Polish map, reducing this year's map count from four to three.
As for what Ubisoft will be working on during Operation Health, you can see its three core pillars for Rainbow Six Siege below. The developer said it expects rollout to be "much more iterative" and to introduce new developments gradually. For example, One Step matchmaking will deploy on the new Rainbow Six Siege test server, then on PC, and finally on consoles.
Ubisoft has said it will stay in communication with the Rainbow Six Siege community throughout this process to let them know what new tech it's rolling out, what's being deployed in each update, bug fixes and more.
Rainbow Six Siege Year 2 kicked off with operation Velvet Shell back in February. This update was focused on Spain, delivering a new map and two GEO operators.
It followed from a full year of new content and updates for Rainbow Six Siege, which has been very successful for Ubisoft despite a quiet launch.