Rainbow Six Siege Operation Skull Rain takes the action to Brazil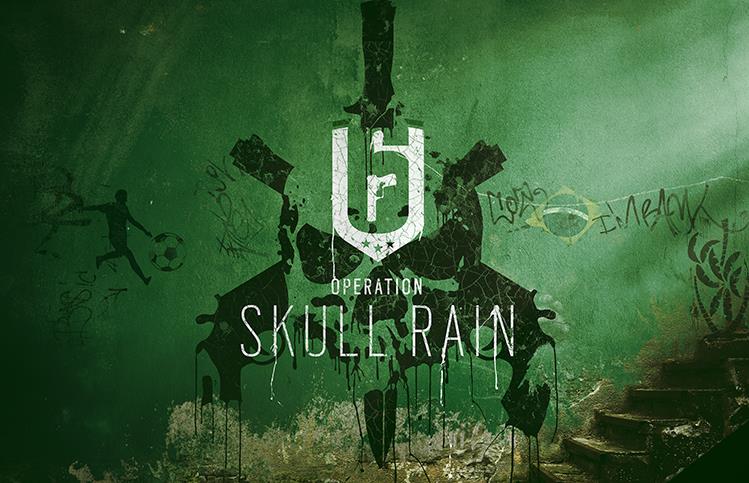 Ubisoft has revealed the first details of Operation Skull Rain, Rainbow Six Siege's next expansion.
Operation Skull Rain is the upcoming add-on for Rainbow Six Siege, Ubisoft has announced.
Like all previous DLCs, this one comes with two new operators, as well as a new map. The map will be available to all for free, whereas the operators will be exclusive to season pass holders for seven days before anyone else. After that, anyone can buy them using the in-game currency.
Operation Skull Rain's first operator, Caveira, is a defensive operator. The Silent Step skill allows her to sneak up on enemies and immobilise and interrogate them to reveal their teammates' locations. Capitão is the attacker, and comes with a tactical crossbow that fires asphyxiating bolts.
Both Capitão and Caveira are part of Brazil's Batalhão de Operações Policiais Especiais (BOPE). Keeping up with the Brazil theme, the new map will be set in the favela and it's going to be the game's "most destructible map to date," according to the developer, who said it will support exterior shell destruction.
The developers are also working on a couple of new features for the main game. You'll be able to now set a new custom game mode called Tactical Realism. This mode prevents players from marking enemies, and allows for only the basic elements to be visible on the HUD.
This tactical mode also won't include any kill confirmations, similar to many mil-sim shooters. Ammo and weapon magazines will be managed realistically. In addition, the update will add a new angled grip attachment and the surrender system.
This new system allows players to surrender during ranked matches, as long as a majority vote has been won. You can only do that, however, before the third round.
Operation Skull Rain is out August 2 on PC, PlayStation 4, and Xbox One. This Saturday, July 30, more will be revealed during the Season Two Pro League finals livestream, which takes place at 3am CET/7pm PST.