Rainbow Six Siege first Season 2 operation is called Velvet Shell, full reveal next month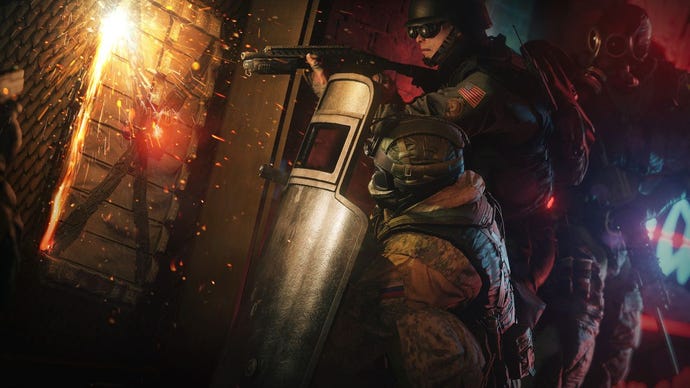 The first content drop in the second season of Rainbow Six Siege has been teased.
Ubisoft has revealed a couple of details about the first DLC for Rainbow Six Siege in 2017. As part of the game's second season of content, we're expecting four new operations.
The publisher confirmed the pack will be called Velvet Shell, featuring two operators from Spain. The map will be live demoed during the Six Invitational tournament.
The tournament takes place February 3-5, and will be livesrteamed on Twitch and YouTube. The demo will be shown on the final day, February 5.
Here's the tournament schedule:
February 3, 10am EST / - 3pm GMT – PC and Xbox One quarter finals
February 4, 10am EST / – 3pm GMT - PC and Xbox One semi-finals
February 5, 10am EST / – 3pm GMT - Velvet Shell live demo and PC and Xbox One grand finals
Typically, an operation consists of a new map, released for free for everyone, and two new operators. These operators come with new gadgets and weapons, and can be purchased with in-game currency. Season pass holders receive them for free, and two weeks early.
If the previous season is anything to go buy, we're probably be getting small snippets of footage in the lead-up to February 5.