You can explore Rage 2's five biomes from the start and you can continue playing after the credits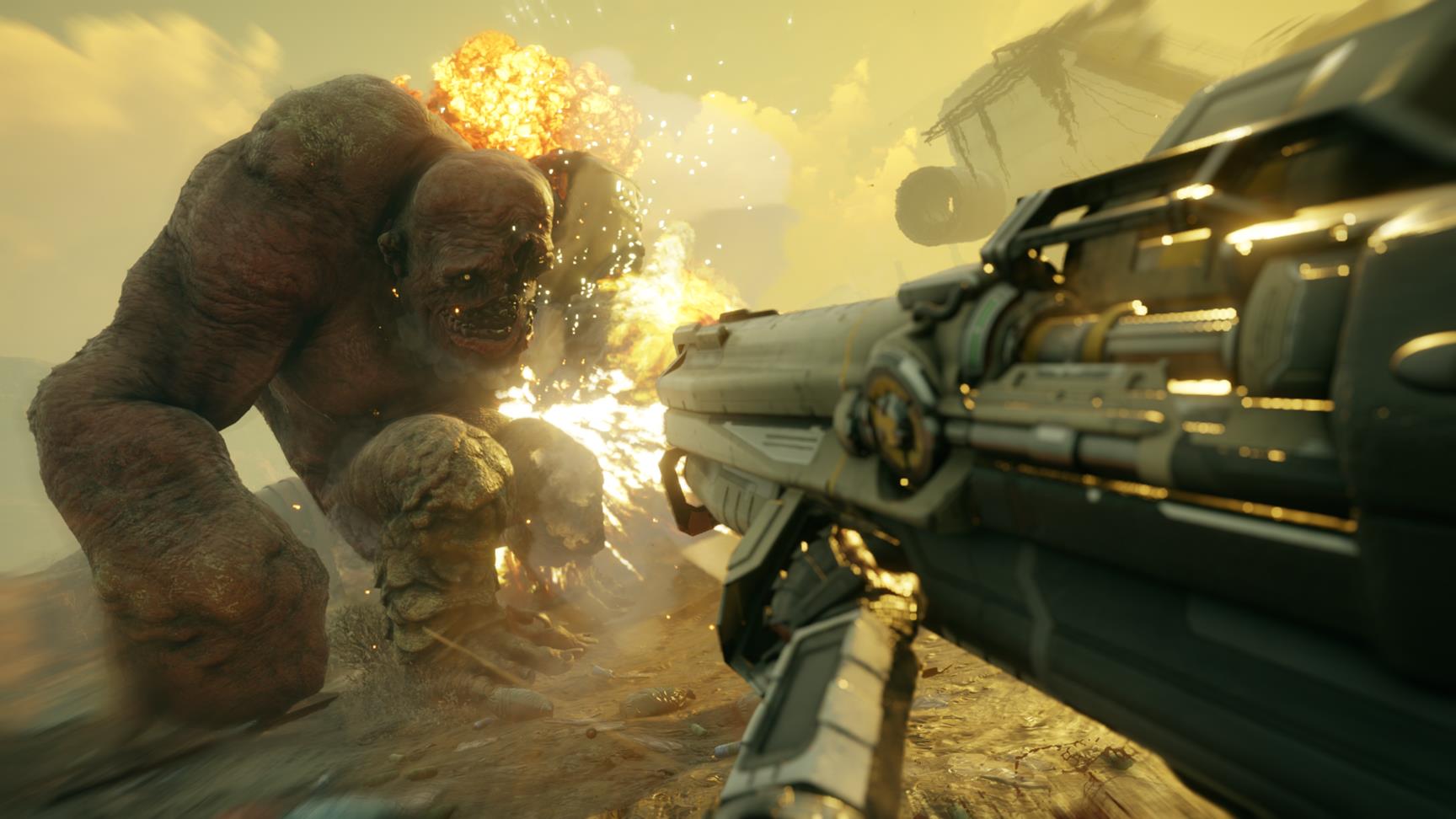 With Rage 2, Avalanche and id Software want to put the pacing in the player's hands.
If you want, you can mainline the story, or you can spend hours and hours dicking about with side activities: racing, taking part in a madcap, post apocalyptic TV show, completing bounties, and more.
The more you mess about, the more powerful you become. But it's possible to power through the game without upgrading all your gear if you just want to sprint to the finish.
"As soon as you finish the introduction, the door opens and you can go anywhere," id studio director Tim Willits tells me during QuakeCon. "There are some things you want to do, but we also want you to explore, talk to folks, play at your own pace. We're trying not to do that sector-based open-world game."
As soon as that door opens at the start, you are free to explore Rage 2's five distinct biomes - each popping with colour and begging to be explored.
"Rage was all sorts of brown, Mad Max was all sorts of brown, so both teams were like, 'Yeah, let's not do brown anymore'," Willits says. "Though we still have a lot of brown, but we've got swamplands, overground cities, forests, the deserts - we have variety, and we add more personality and colour to those environments."
And for players who do want to just get it done, there will be an option to jump back into the world once the main story is over.
"We're working on some backwards fiction that allows you to explore at the end," Willits explains.