You can save £10 off Rage 2 on PS4 and Xbox One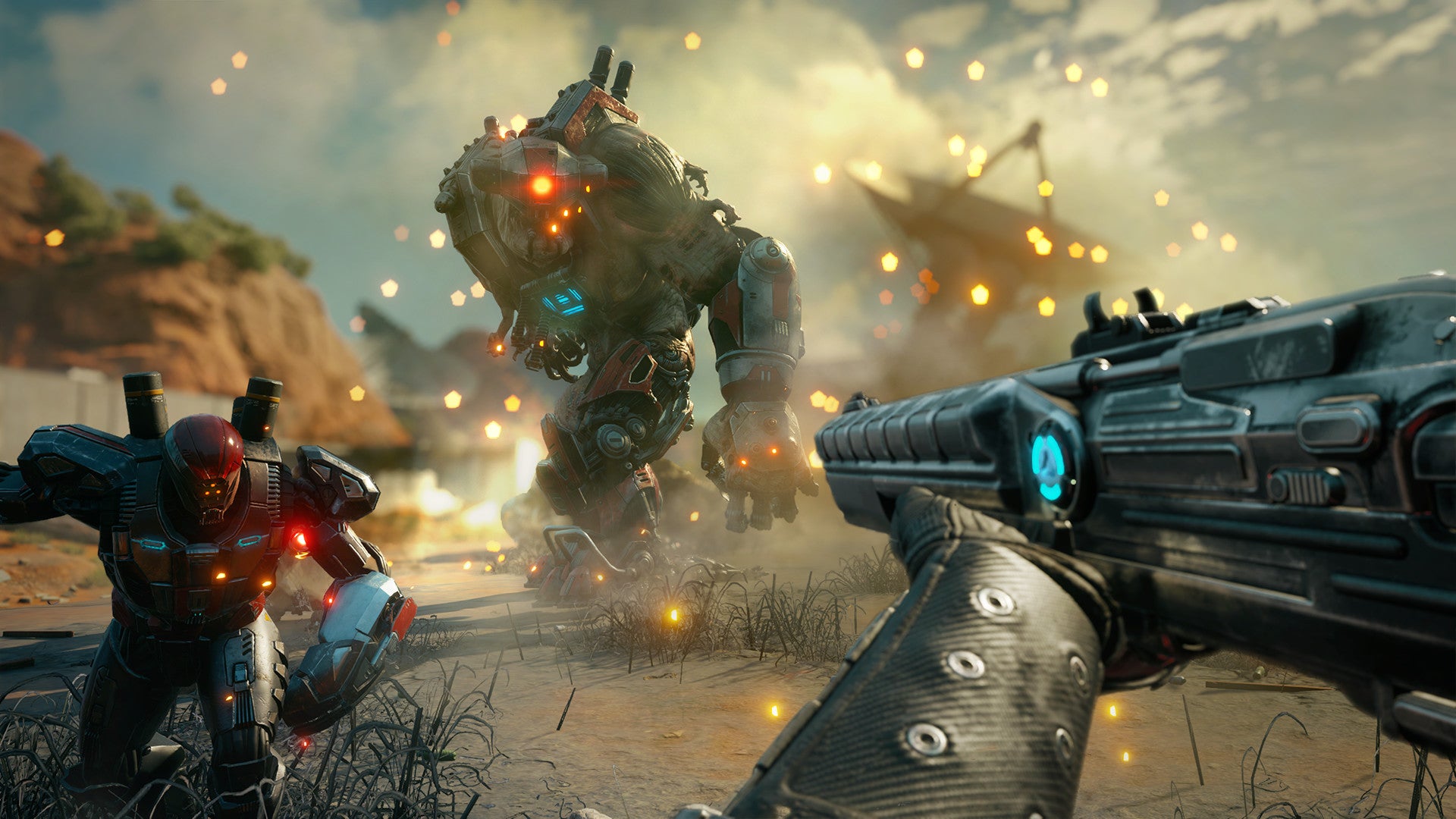 Brash and bonkers shooter Rage 2 has barely fired its first bullet from the chamber but you can blast away a chunk off the price with this limited time deal.
Until midnight, you can save £10 off Rage 2 on PS4 and Xbox One at Currys / PC World. Just enter the code 'RAGE10' at the checkout and the dystopian blast-em-up can be yours for just £35.
It might be quite tempting at that price as the verdict on Rage 2 has generally been positive across the board. Writing in VG247's review, Kirk has even declared that "Avalanche's best game is also one of the best-feeling shooters ever". That's some high praise for your right there.
We've really enjoyed following the story of Rage 2 over the last few years. There was the infamous Walmart leak, our stunned silence when a follow-up to Rage was officially announced and of course no one can forget that Andrew WK performance at E3.
I jest, but while the original may have been a bit dreary and drab, there was a solid shooter in there. Thankfully, then, the sequel appears to have found another tab on the colour palette to stylise the carnage a bit better.
So, at £35, it sounds as if Rage 2 could absolutely be worth a punt at that price. Lots of us are looking for an id-style shooter to tide us over until Doom Eternal bursts from the hellish other-realm it's being crafted in.
How about Rage 2 on PC, though? Well, the best price we have for that is £31.99 over at Green Man Gaming. Be sure to log into your account in order to see the full discount.
For more offers on the latest gaming releases, do zip over to Jelly Deals where you can find all this and much more.