"Dodge that, you muppet" - take a look at the Danny Dyer cheat code in Rage 2 (no, seriously)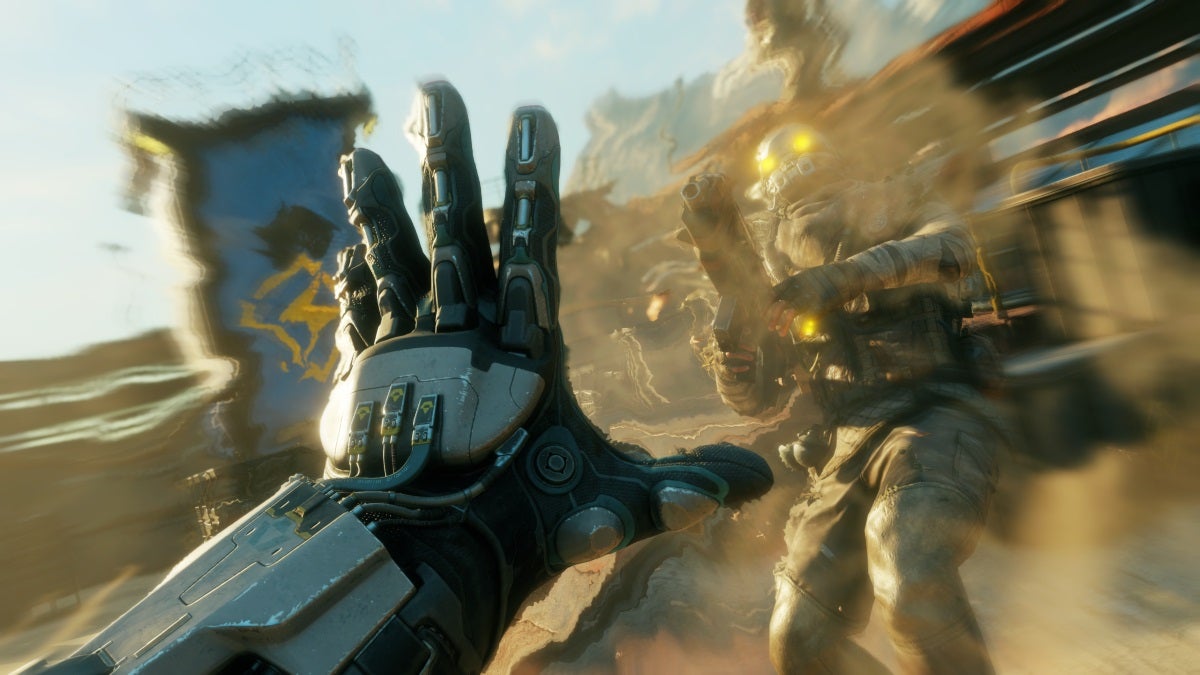 "Look at those fackin' barnets," says Danny Dyer as you pepper some pink-haired punks in Rage 2.
This is not a late April Fools' joke. British TV hardman, star of The Business, Eastenders, and the best thing about Human Traffic (watch Human Traffic, for fuck's sake) is in Rage 2. As a cheat code.
The cheat code is free (something that needs clarification in the hell world that is 2019), and swaps out the narrator's voice for a proper naughty geezer.
Here's the official blurb: "The 'cockney' actor's dulcet tones will act as mentor to the player when activating the Diamond Geezer cheat code, offering advice on the 'motors', 'shooters' and 'mobs' that can be found in this post-post-apocalyptic epic."
Nice one, bravvaaaa.
Rage 2 is out on May 14 for PC, PS4, and Xbox One. There's a bunch of other cheat codes as well, which you can check out at that link.
While you're waiting for Rage 2, here's seven hours of Danny Dyer's Deadliest Men condensed down into 70 seconds.