Radical Heights won't have female characters at launch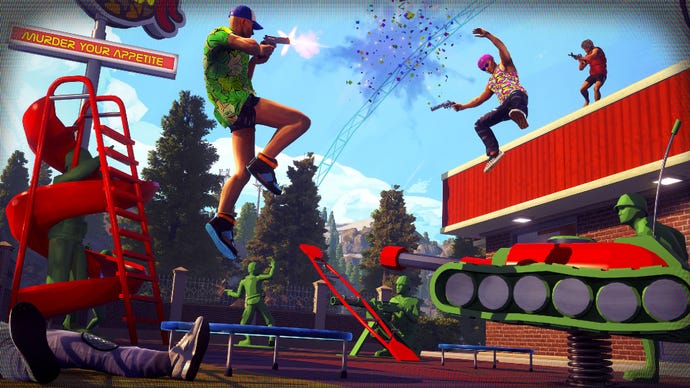 Boss Key's battle royale shooter, Radical Heights, will not allow players to create a female avatar when it launches today.
Female characters were suspiciously absent from Radical Heights' reveal trailer, which flaunts individuality and personalisation through cosmetic items.
The reason is that, at launch, female characters will not be available. They're "coming soon" according to developer Boss Key, but the good news is that all cosmetic items in the game can be worn by male or female characters, so you'll be able to make use of your wardrobe when they finally do show up.
Boss Key confirmed this detail in a reply to a fan on Twitter.
Female contestants will be implemented but won't be available at launch tomorrow. You'll be greeted with a "coming soon" for females tomorrow during customization. Plus all cosmetics you unlock can be worn by males or females.

— Radical Heights (@Radical_Heights) April 9, 2018
Boss Key seems to be very responsive to fan criticisms so far.
Hours after announcing the game, the studio altered the content of the Founder's Pack to remove a $10,000 cash bonus, and once again to remove a permanent 10% cash bonus and replace it with a pack of in-game currency called Rad Gems, used to purchase cosmetics.
There's a lot we still don't know about Radical Heights, but we'll no doubt find out more when the game goes live on Steam Early Access today at 9am PT, 12pm ET, 5pm UK.