QuakeCon 2011 dated for first week of August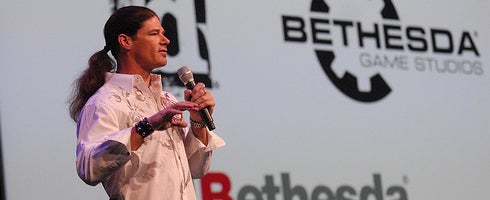 ZeniMax has announced that QuakeCon 2011 will take place in the first week of August.
Normally an unofficial prologue to gamescom the following week, the event will now be held between August 4-7, two weeks before the Cologne shindig. That takes place between August 17-21.
Last year saw some pretty big announcements, such as Arkane being bought by Bethesda, RAGE debuting on iPhone and RAGE being dated for September 2011.
But it was also infamous for the obvious reason that DOOM 4 was missing. But with RAGE most likely to be done at that point, will we see a reveal at last in Dallas this year? Bethesda VP Pete Hines wouldn't say when we questioned him about it.
"We're committed to waiting until those guys are ready to talk and show what they're up to," he told VG247 in an interview published this week.
"And right now, honestly, I'm keen to keep everyone's attention on what id is doing on RAGE."
All eyes are on Texas for a DOOM 4 reveal. If it doesn't happen, we're blaming Todd again.
Outside that, expect one last look on RAGE before release and more on Skyrim.
Thanks, Kotaku.
[Pic]