PUBG is charging $25 for a Harley Quinn Suicide Squad skin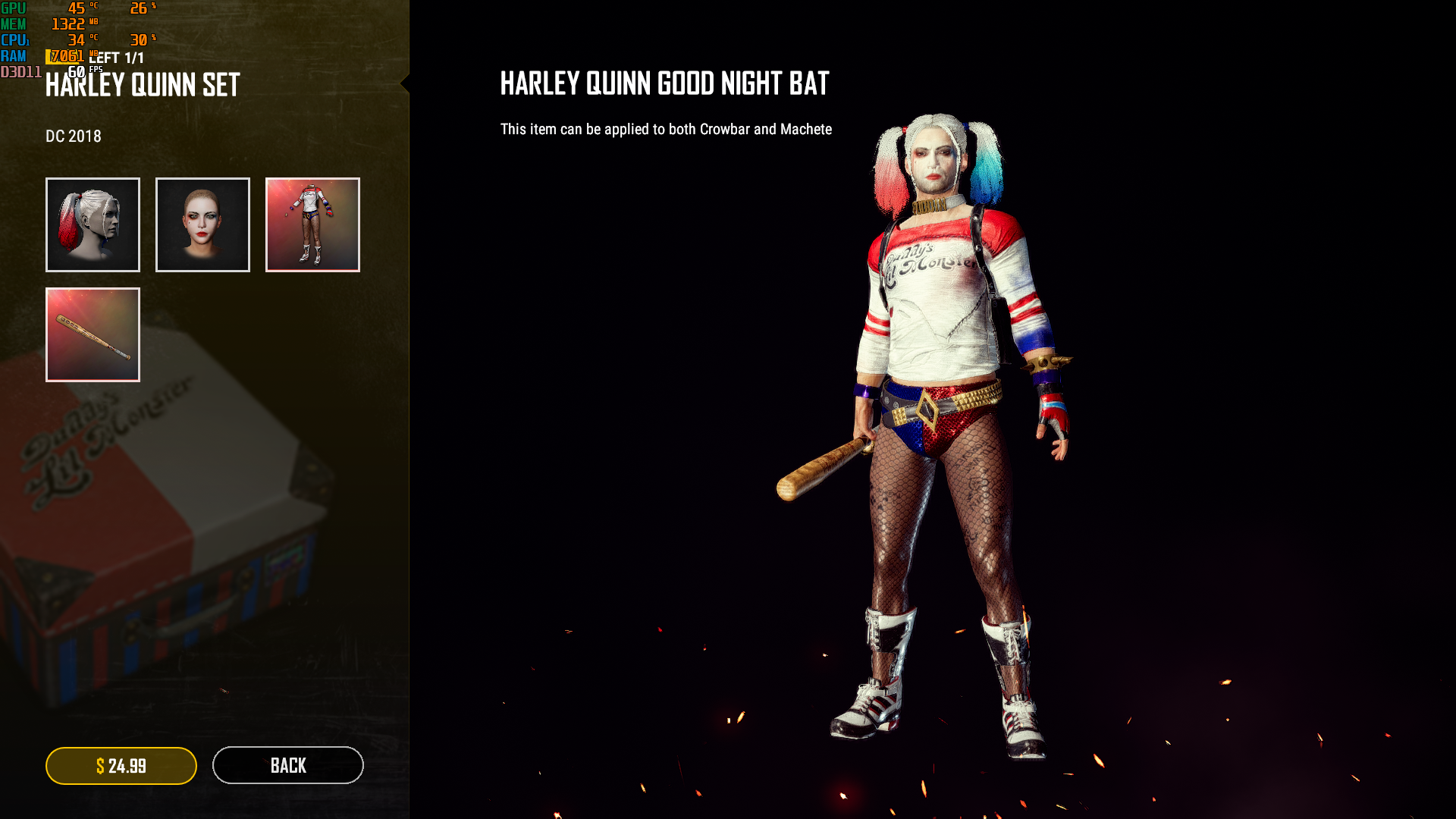 If you're a fan of being robbed by people in clown makeup, you'll love the new skins that have just been added to PUBG.
Remember when Fortnite did an event to tie in with Infinity War, adding a limited time Thanos mode? That was pretty cool wasn't it? It was free. It was timely. It was based on a film that wasn't total dogshit.
Well now you can get Suicide Squad skins in PUBG.
For the cheap, cheap price of $24.99, you can cosplay as Harley Quinn as you hunker down in a bathroom with a frying pan. If you'd rather walk around looking like the worst incarnation of Joker to ever grace the big screen, that'll set you back just $19.99.
If you're good at something, never do it for free, as Joker once famously said.
Here's how the skins look on the announcement page. Expectation:
Vs reality:
The skins are only available to buy until January 30th, so try not to get drunk between now and then and you shouldn't accidentally buy them.