PUBG basically has PvE now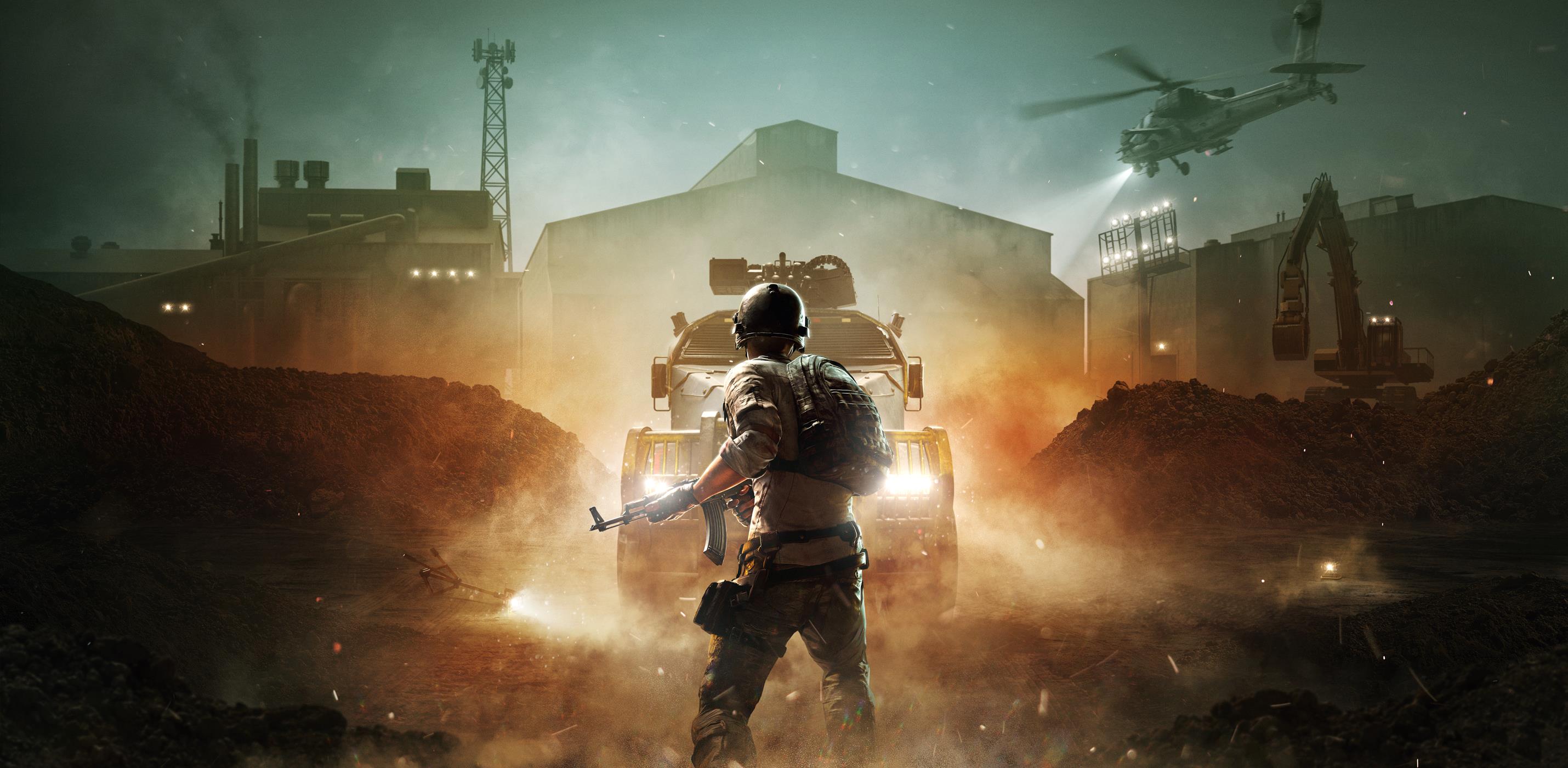 The latest PlayerUnknown's Battlegrounds patch is full of firsts for the battle royale shooter.
PUBG's patch 10.1 is now live on PC's test servers, with the full launch coming this time next week. There's a new map to play on, which I didn't expect so soon after Season 9's Paramo.
Nevertheless, Haven is a new 1x1Km map, available only for the duration of Season 10 - which kicks off with the patch's launch next week. Haven is a heavily-urban map that supports up to 32 players. The American rust belt-set map is made up of industrial areas, a shipping wharf and some residential buildings. There's a big emphasis on verticality there, which is rare for PUBG.
To help with traversing these buildings, patch 10.1 introduces the new Emergency Parachute, a single-use item that lets you deploy a chute for a quick escape off roofs or any high-enough floor. Emergency Parachutes are found among ground loot.
Haven is available in both third and first-person, but only in Duos (though you can solo queue). Unlike most other PUBG maps, you won't run into any bots pretending to be real players. You will, however, have to fight against Pillar - an AI-controlled enemy faction that will be protecting key assets and looking for players.
This is officially PUBG's first brush with PvE. Though it's not a PvE-only mode, the addition of an enemy faction feels like it's leading us to a future where PUBG offers both PvE and PvP.
Pillar goons not only patrol certain areas, they also protect supply caches that hold airdrop-tier loot. You'll need keys to unlock those, which are only found on the dead bodies of Pillar commanders. Those higher-tier enemies are equipped with better gear and weapons, and will be harder to take down compared to normal grunts.
And if all that wasn't enough, there's also a GTA-style alert mechanic whereby Pillar soldiers can all for backup, which arrives in the form of a scout helicopter. The chopper has a big spotlight that looks for players in the open, and shines on those detected. If you're unlucky enough to get spotted, you'll have to contend with the Pillar Tactical - another vehicle that will actually do the killing.
The tactical is a heavily armoured car that attacks on sight, and cannot be destroyed. It can even lob grenades behind cover. As always with a new season launch, patch 10.1 kicks off Season 10 with its own Battle Pass, as well as a number of quality of life improvements and UI updates.
Hit up the official blog for a comprehensive list of changes.