PUBG appears on PS4 store database, game due in December - report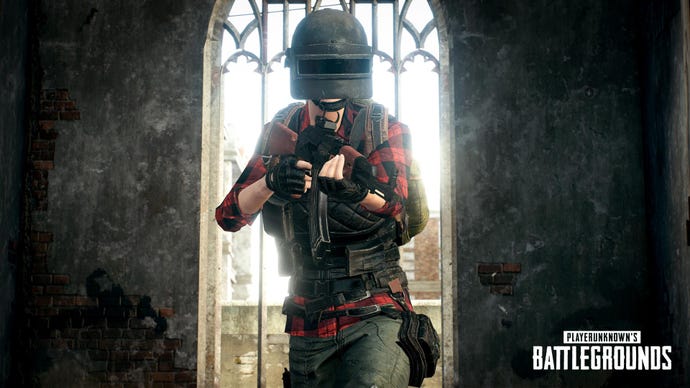 It looks like we'll be playing PlayerUnknown's Battlegrounds on PS4 sooner than we thought.
PUBG's release on PS4 is seemingly nearing. A member of the PSN profiles forum found references to the game in their console's database.
They also dug up two promotional images for it, which they say are hosted on Sony's servers. To go along with these images, the user found content IDs for both the North American, and the European stores.
Games do not get assigned these IDs unless they're nearing release, or at the very least getting a store page. PUBG has yet to be officially announced for PS4, of course, but a recent Korean board rating indicated that the port is in the works.
Adding fuel to the fire, Niko Partners analyst Daniel Ahmad revealed on ResetEra that PUBG is indeed due for release in December on PS4.
PUBG first hit Xbox One on December 12 as part of the console's Game Preview program. A December release would mean that the one-year exclusivity deal many suspected Microsoft had inked with PUBG Corp. is indeed true.
Though it may be a little strange to be this close to release without any official announcement, the developer's agreement with Microsoft likely prevents advertising on other platforms before the exclusivity period is over.
Sony doesn't have an equivalent to Xbox's Game Preview, but the platform holder has been known to make exceptions for certain games, most notably Fortnite, and ARK: Survival Evolved. It's also possible that the version coming to PS4 next month will be past 1.0, which would negate the need for an Early Access-style period.