PUBG on Xbox One guide: map and weapon tips, and everything you need to survive the circle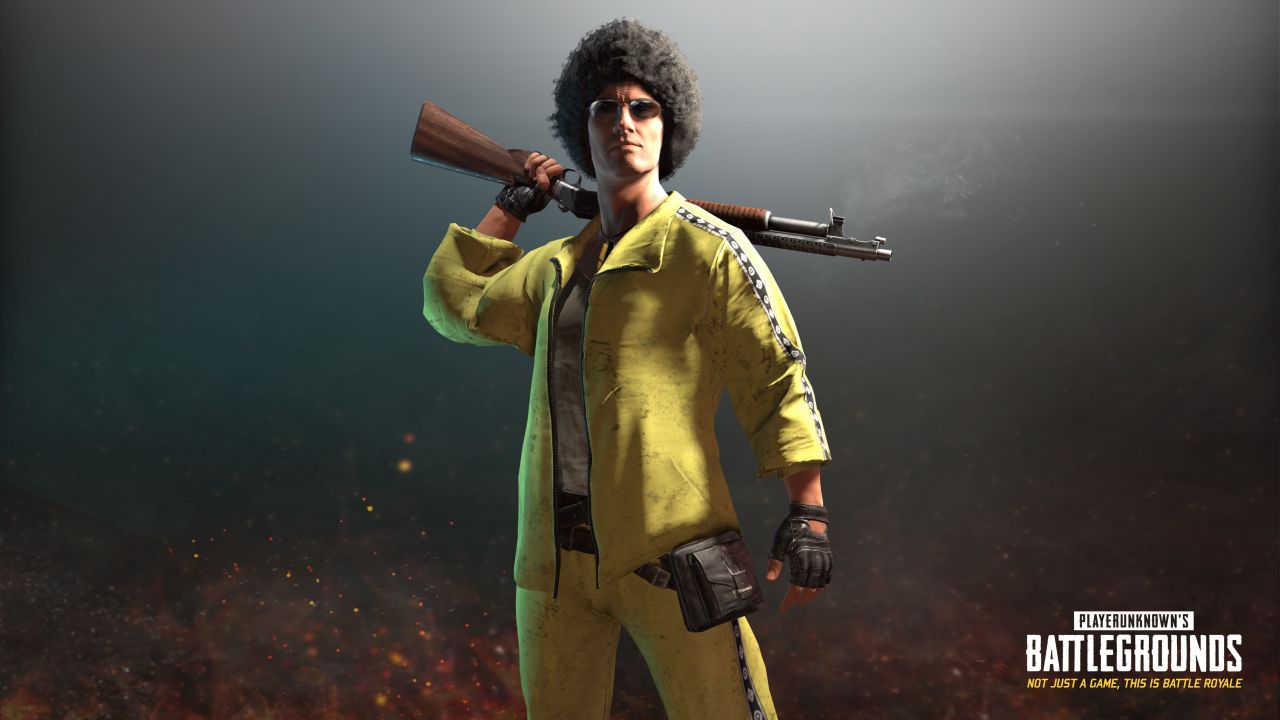 Whether you just picked up PlayerUnknown's Battlegrounds on Xbox One, returning after a long hiatus, or you're simply curious about what goes on in the game everyone is talking about – we're here to help you get that chicken dinner.
What is PUBG?
PlayerUnknown's Battlegrounds (PUBG for short) is a last-man-standing deathmatch where 100 players jump out of a plane with nothing but their clothes and proceed to scavenge the wasteland for weapons, vehicles, armour, and other boosts and healing items. The goal is to be the last player - or squad - standing.
When you're not dodging bullets, you'll be running from the blue wall. The playable area is a circle that shrinks over time, pushing players further and further into the centre. Getting stuck outside the blue circle damages your HP over time until you get back in.
It's a simple enough setup, but because of how massive the map is and how unfriendly the game can be to new players, it may seem daunting. You'll need to mange your inventory like you would in an RPG, while maintaining good situational awareness and solid aim in firefights. It's a lot to take in, but there are a few things you should know.
When does PUBG launch on Xbox One, and how much is it?
The Xbox One version of PUBG has a staggered release, meaning it will go live at a different time depending on your region. There's a long list of countries and time zones, so to keep track of all of them, you can check out this handy page to find out exactly when PUBG will release on Xbox One in your region.
If you can't wait, you can play right now if you're willing to do this trick, but it's probably best to wait - we're just hours away.
PUBG costs $30 / £25. Before jumping in, you should know that it's an Xbox Game Preview title, which is the equivalent to Steam's Early Access. This means that, until it eventually exits Game Preview, you may run into performance, network problems. This is an in-development game, so many features you expect from other games may not be there for a while.
There's currently no date for when PUBG is going to leave Game Preview, but expect it to spend a few months there before that happens.
What sort of content can we expect from PUBG on Xbox One?
Like we mentioned, this is an in-development build of PUBG, and as such isn't going to be representative of the experience at the official launch sometime in the future. That said, here's what we know for sure is in the game.
One map: Erangel. Erangel is the first PUBG map, and it's quite big. It will take you dozens of hours to explore every part of it, unlike multiplayer maps in most shooters. Vaulting and climbing animations, which only just came to PC, are also already in the Xbox One version.
Several weapons from assault rifles, pistols, DMRs, shotguns, and sniper rifles are available. Some weapons can only be found in air-dropped supply crates, so don't fret if you can't find certain weapons lying around. There's an assortment of vehicles from jeeps, to bikes and sedans.
You can customise your character when creating it, but there aren't that many options. You can only pick from pre-made faces, skin colours, and hair styles. There's currently no granular system for character creation. Once saved, it will cost you 3,000 BP if you want to change these options later.
What is the control setup on Xbox One
There's a lot that goes into a typical PUBG match. From spotting, taking cover and shooting, healing and reviving teammates to a host of inventory management in picking up/dropping weapons or ammo, using attachments and so on. For these reasons, the control scheme is a little bit more complicated than your typical shooter.
To help make things easy, the developer has split the different button mappings into six main categories. They are Basic, Aim, Vehicle, Swim, Map, and Inventory. It's important to know that many keys have dual-functions, one when pressing the button and another when holding it.
Here's how the control setup is going to work on Xbox One by default. At the time of writing, there is no way to remap these bindings. You can easily access them in-game by holding the menu button (hamburger).
Is PUBG Xbox One X-enhanced?
PUBG does not support 4K resolutions, at least not yet. However, the game supports HDR. On top of that, it will run at a higher resolution and use higher graphics settings on Xbox One X compared to a regular Xbox One.
Details about the exact resolution on both systems will become clearer as we test and compare.
PUBG on PS4?
PlayerUnknown's Battlegrounds has been available on PC since March in Steam Early Access. Now, the game has arrived on Xbox One through Xbox Game Preview - the Early Access equivalent on the console. Microsoft is a publishing partner for the Xbox One version, which is where the answer to this question gets murky.
The game's developer, PUBG Corp, never ruled out a PS4 version outright, but always said that it wants to focus on one version at a time. Microsoft has been promoting the game as a console exclusive, which could indicate that it may never come to PS4.
However, exclusivity periods end sooner or later, and like we've seen with games like Rise of the Tomb Raider, and Dead Rising 4, third-party "exclusives" more often than not end up on PS4 sometime later. The likely scenario is that once the Xbox One version graduates out of Game Preview, PUBG Corp will look at bringing it to other platforms.
Until then, Xbox One is the only console where you can play PUBG.
Now that we covered the basics, let's go over how to actually get better at the game. In the guides below, we'll go over some early tips for beginners, crucial details you need in order to survive the circle, and some advanced tips we learned after hundreds of hours of playing the game.