PUBG dev adds new free items to Sanhok Event Pass following outcry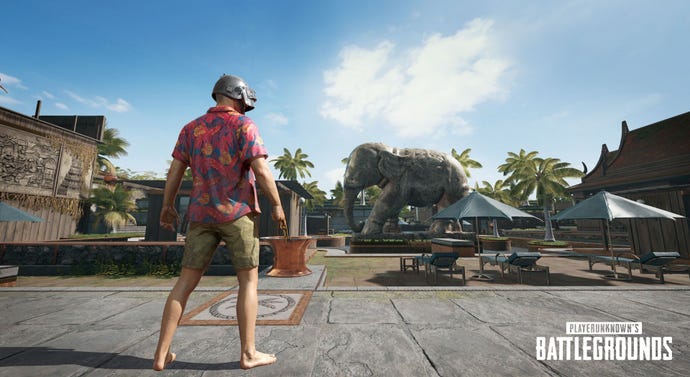 When PlayerUnknown's Battlegrounds developer PUBG Corp. first unveiled the game's $10 Event Pass, some complained that it doesn't have enough free or permanent items.
You'll note that several of the skins and outfits available through the pass's progression are temporary, meaning everyone will lose them by the end of the season. The PUBG community wasn't particularly thrilled about that.
To balance things out, PUBG Corp. added two items to the Event Pass progression that all players, regardless of whether or not they own the pass, will be able to permanently unlock.
They're the leather jacket and face cover you see below.
The developer also explained why some items are temporary unlocks in the first place, even for paying customers. "The main reason is that we wanted to let players just try out some of the most popular items from crates we've released in the past," the team wrote on Steam.
"We thought it'd be cool to give all players a chance to try them out during the launch event. But, we've heard your feedback on this. We will continue to work on creating new ways to allow you to unlock great content in PUBG, and that includes offering cooler in-game swag.
"We'll keep thinking about how to better use trial items in the future."