PS5's fan will be continually patched to optimize performance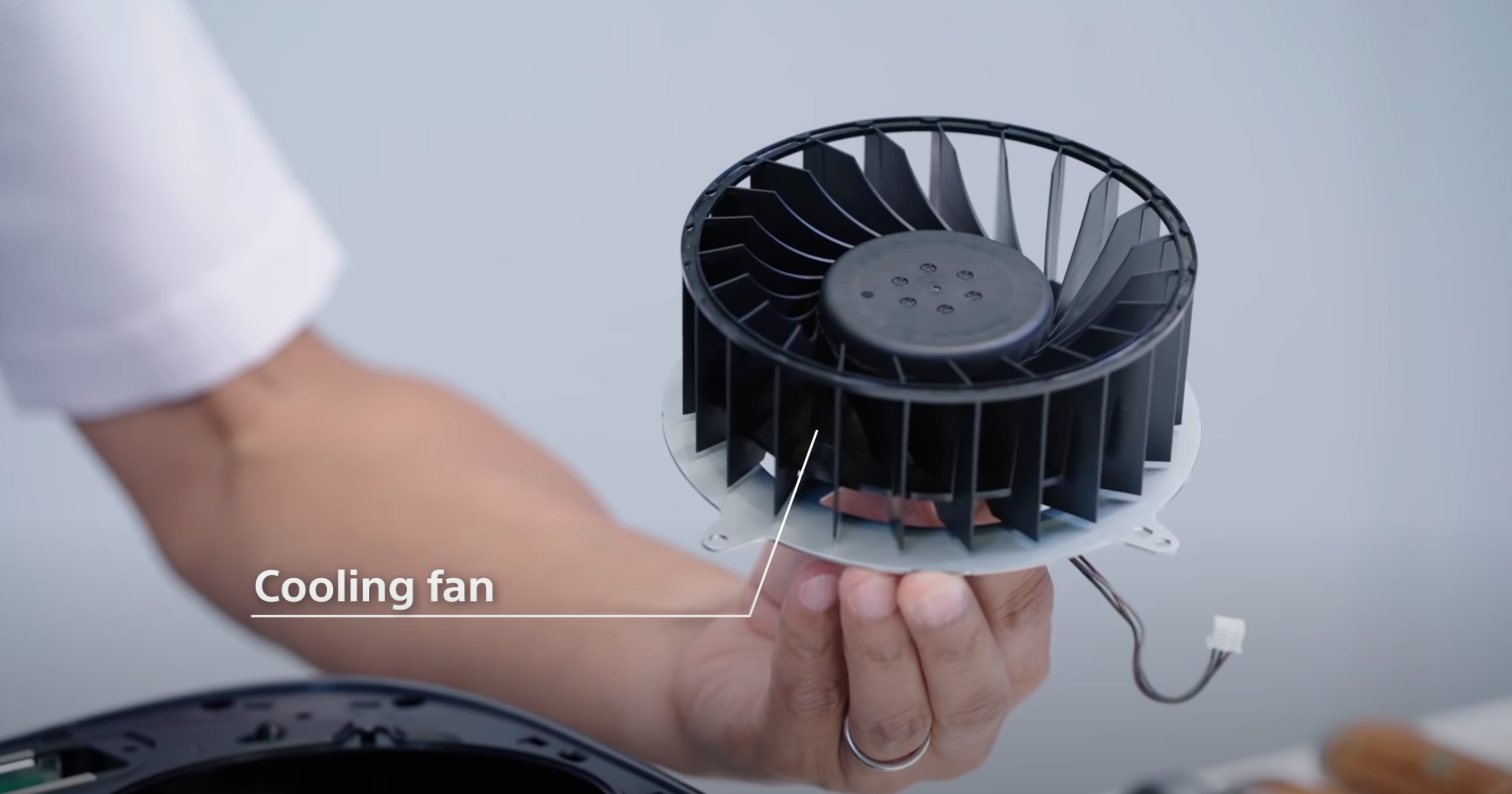 Sony will optimize the PlayStation 5's hard-working internal fan via online updates, the platform holder has confirmed.
In a Japanese interview over at 4Gamer.net (and with some translation via ResetEra user orzkare and by corroborated via Eurogamer) Yasuhiro Ootori, VP of mechanical design at Sony Interactive Entertainment's hardware design arm, revealed that Sony will be changing how the system's fan behaves via online updates.
The Accelerated Processing Unit (APU)'s behavior in each game will determine how the fan works on a per-game basis.
"Various games will be released in the future, and data on the APU's behavior in each game will be collected," Otori said. "We have a plan to optimize the fan control based on this data."
That sounds like Sony intends to change the speed of the fan based on how demanding a game is, then. As we saw in the PS5 teardown video from earlier in October, Sony has gone to great lengths to ensure the PS5 regulates temperature adequately.
According to Sony, there are three temperature sensors on the main board that can read the system's heat and make the fan respond correctly. This, paired with the temperature sensor inside the APU, allows the PS5 to better disperse heat, depending on the game you're playing and how much stress the hardware is under.
Effectively, Sony can monitor how long something is taking to load and – if it's a bit lengthier a process than expected – the fan speed can be increased. Just don't expect the console to be whisper quiet if it has to do that, though.
Sony says the PS5 will run more quietly than the PlayStation 4, but we'll need to see if that's still the case later on in the console's life when developers are pushing the hardware further.
For now, though, it sounds like Sony really has pulled out all the stops to make sure the PlayStation 5 performs to its best – even when it's under pressure.
PS5 launches on November 12 and November 19 depending on your region.