PS4 VR headset Morpheus out in 2016, capable of 120 FPS - video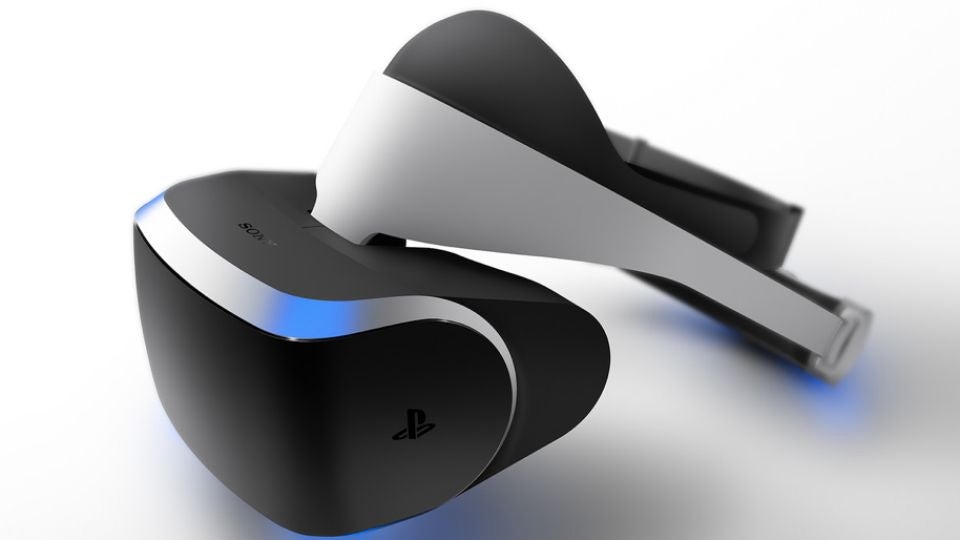 Sony's VR headset Project Morpheus has some impressive grunt.
Virtual reality and Morpheus were the heart of Sony's GDC 2015 presentation today, ahead of its newly announced first-half 2016 comemrcial launch.
SCE Worldwide Studios boss Shuhei Yoshida detailed the headset's impressive capabilities, notably the fact that it can handle 120 FPS VR games. The PS4 was designed to natively support 120 FPS games, he added, something we'd not heard before, and also has the ability to upscale 60 FPS games to 120 FPS.
Yoshida said Morpheus has a 5.7" 1920x1080 OLED display with a 120 Hz refresh rate and 100 degree field of view. Actually, Sony called the display "1920xRGBx1080", because each pixel has red green and blue sub-pixels. Huh.
Morpheus now has nine tracking LEDs, and Sony has managed to get the headset's latency down to less than 18 milliseconds. These hardware specs still aren't final.
The actual headset doesn't seem to have changed much since we last saw it, as this photo from Geoff Keighley shows:
New Morpheus prototype pic.twitter.com/cQdsnR79QM

— Geoff Keighley (@geoffkeighley) March 3, 2015
However Chris Kohler reports the headset has an interesting design, distributing weight across the top of your head rather than strapping horizontally around your face - which sounds more comfortable.
Interesting design going on here. Weight is supported by top of head, not by strapping goggles laterally to your face pic.twitter.com/I4eLqyMTAd

— Chris Kohler (@kobunheat) March 3, 2015
Yoshida commented that interest in virtual reality has exploded, both within the games industry and without, since Morpheus was first unveiled at GDC 2014.
The GDC 2015 video for the headset is below, courtesy of GamesHQMedia.