PS4 sells over 300,000 in first two days on sale in Japan - report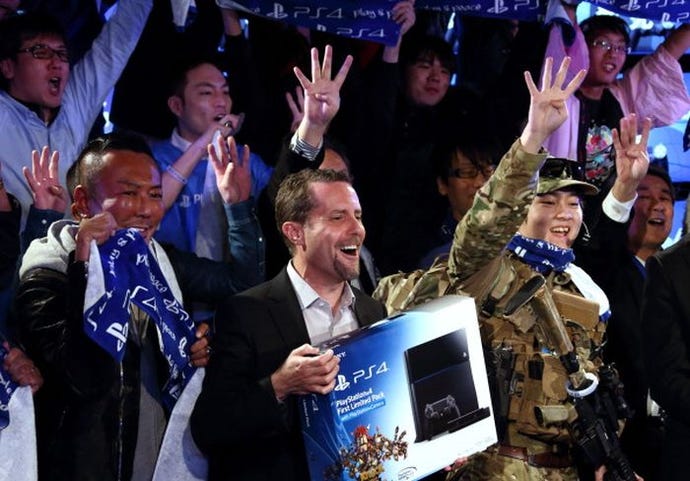 The PlayStation 4 managed to shift a pretty decent number of units in its first two days on sale in Japan.
According to Famitsu, the PS4 sold an estimated 322,083 units during its first two days of availability in Japan.
The PS4 launched with just two days remaining in the Japanese sales week of February 17-23; it'll be interesting to see if the console cracks half a million in its first full calendar week.
Famitsu's sales figures aren't as well-established as chart tracking firm Media Create; generally, the two sources paint a more reliable picture when taken together. Media Creat'es report is likely to surface overnight.
Rob went along to check out the PS4 launch in Japan. The punters he spoke to seemed pretty excited about the new console, which finally arrived in Japan after several months of availability outside Sony's home territory.
Prior to its Japanese launch, Sony announced the PS4 had sold over 5 million internationally. The console is "generally sold out" in many territories, although Sony is working to ensure a steady supply of stock.
Thanks, Johnny.