PS4 Neo could "fundamentally change" the No Man's Sky experience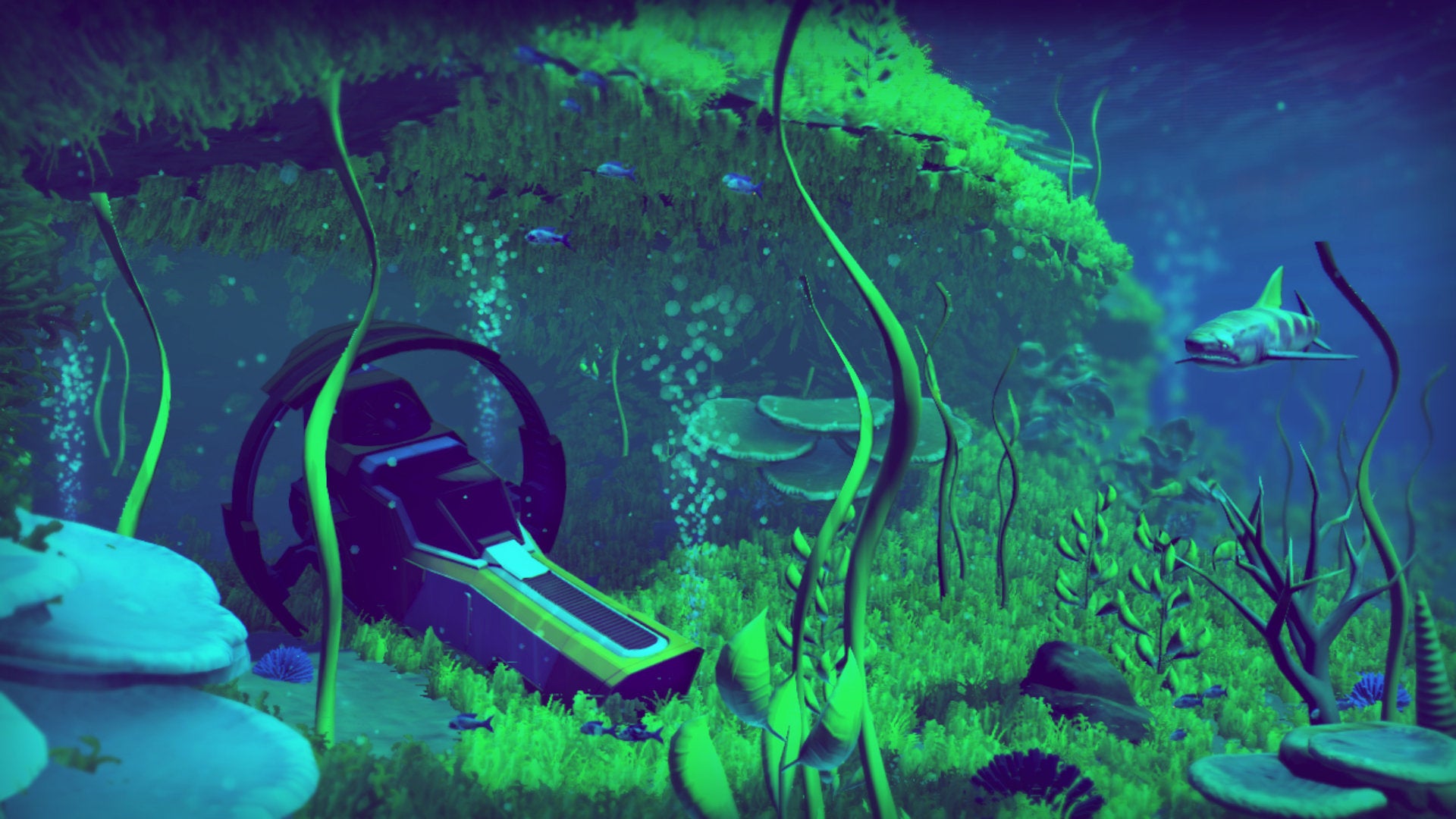 No Man's Sky could do some fancy-pants stuff with the extra power of the PS4 Neo.
No Man's Sky is procedurally-generated, which means Hello Games could really have some fun with more powerful hardware like the PS4 Neo.
Speaking to the Daily Star, Hello Games founder Sean Murray said the PS4 Neo offers the chance to do more than just make No Man's Sky prettier.
"More powerful hardware doesn't just mean upgraded textures or a higher frame rate. It means we can fundamentally change the experience," he said.
"You'll see this from our patch notes - we're able to change huge things in the universe, because we have complete control. With more powerful hardware, we can have more trees, more leaves on those trees. The density or immersion of worlds, or new types of worlds could exist."
I don't know if more vegetation is a fundamental change, but okay: maybe No Man's Sky could use more leaves. (As an aside, it sounds like it could use that better frame rate.) The PS4 Neo looks set for September reveal, and Hello Games has said it intends to keep supporting No Man's Sky, so a Neo build is not out of the question.
If Hello Games does produce a PS4 Neo build of No Man's Sky, we don't expect to see it boast significant gameplay differences to the base version. All indications so far suggest Sony is determined not to divide the PS4 and PS4 Neo player bases too dramatically.
All this has made me really curious about the PC build. Will master race adherents with powerful rigs be able to opt-in to "fundamentally" different experience...?