Official DualShock 4 attachment adds two back paddles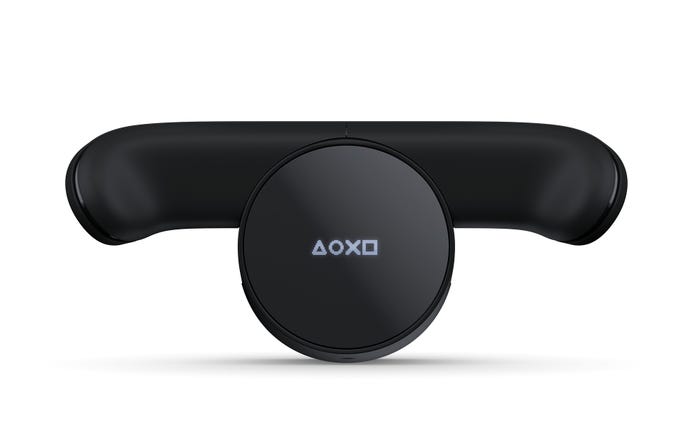 Sony has just unveiled a strange new add-on for the DualShock 4 controller.
Simply called the Back Button Attachment, the new add-on bolts onto the DualShock 4's bottom connector. What is it? Well, it's a small unit that adds two extra buttons to the back of the controller.
More accurately, these are paddles, similar to what you see on aftermarket controllers like the ones made by Scuf, not to mention the Xbox Elite Controller family of devices. In between the two paddles sits an OLED screen that displays button assignments.
You'll be able to map the two paddles to any of the controller's buttons, including face buttons and triggers. The thing is also capable of storing up to three different profiles with unique configurations.
The attachment also has its own 3.5mm connector that you can use instead of the controller's original one. The elegantly-named Back Button Attachment will be available beginning January 23 in America for $30, and February 14 (€30) in Europe.