PS3 version of Two Worlds II has the developer "hopping mad"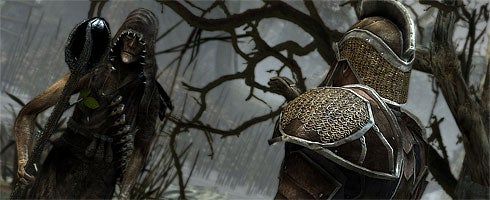 Two Worlds on PS3 has apparently missed its pressing deadline, with only the PC and Xbox 360 versions being ready for release. Suffice to say, the European publisher TopWare/Zuxxez is "hopping mad", and it's blaming Sony for the delay.
However, according to post over on the game's official forums by TopWare/Zuxxez CEO Dirk Hassinger, the firm paid for the PS3 version of the game to be pressed at the factory upfront, but the "lazy buggers" at Sony screwed the pooch - so we're assuming this was also another reason for the October delay.
"The PS3 version wasn't delivered on schedule for release," he wrote. "We can choose our pressing plant for PC and 360, but unfortunately not for PS3. I'd preferably post the email and phone number of the lady responsible at Sony here. We're hopping mad!"
He then proceeds to go on a bit of a sarcastic rant, musing the press release from Sony would read something to the effect of: "Sony needs too much time for the production because mainly lazy buggers are working there."
Hassinger admits his tirade may mean the PS3 version of the game gets pulled. Doubtful, but stranger things have happened in this industry.
Originally slated for release in the US and UK in October, the game is now slated for "after Christmas" for those because a Christmas release has been deemed unsavory by the game's publisher SouthPeak - what with all the other games coming out, apparently.
SouthPeak told Eurogamer this was because the game wouldn't get "the shelf space it deserves", which is probably accurate.