PS Move Heroes gets new gameplay screens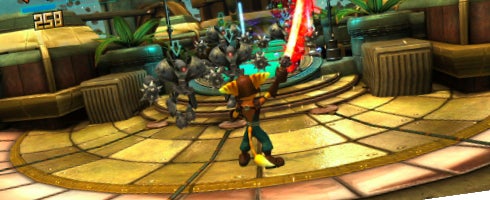 New gameplay screens of PlayStation Move Heroes have appeared online.
Not much to say about them. It feautres Ratchet & Clank, Sly Cooper & Bentley and Jak & Daxter all doing stuff.
Move Heroes sees PlayStation mascots Jak and Daxter, Ratchet and Clank and Sly Cooper as well as sidekick Bentley team up with each other when a "mysterious alien duo has swept through the galaxy, fiendishly snatching entire chunks from the worlds of Ratchet, Jak and Sly to create a mysterious new planet in the galaxy."
It's out next year.
Thanks, PSLS.