Project Rap Rabbit is real: PaRappa and Gitaroo Man creators launch Kickstarter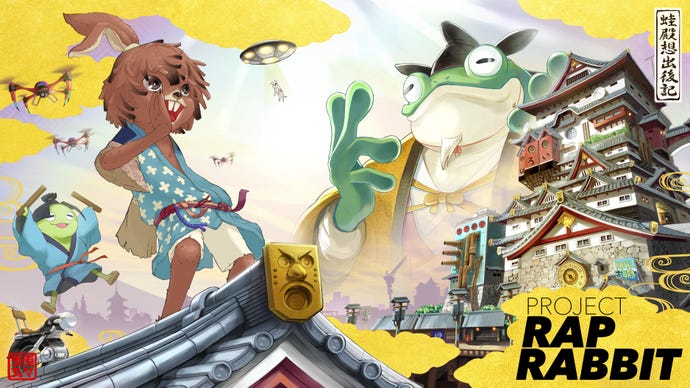 Project Rap Rabbit is bringing together two legendary rhythm-action designers.
Masaya Matsuura, PaRappa The Rapper and Vib-Ribbon creator at Nana-On Sha, is teaming up with Gitaroo Man's Keiichi Yano of iNiS J on a new rhythm action project.
It's called Project Rap Rabbit, and was actually leaked earlier this month. Now we know why, as the pair have announced a Kickstarter for the game.
Rap Rabbit is set in a fictional version of 16th Century Japan, a time when the ideas of isolationism and protectionism reigned supreme. Our hero is rabbit farmer Toto-Maru, who uses the power of rap to influence the world's ruling powers.
Toto-Maru will face off against world rules in rap battles, in his quest to change the world through rhythm and rhyme.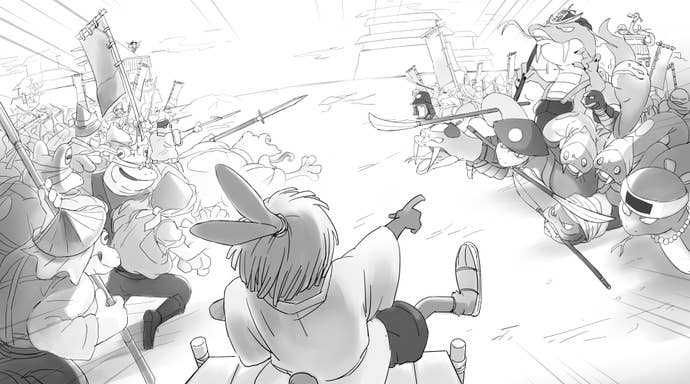 The acclaimed designers are asking for £855,000 ($1.1 million) in crowdfunding money, with 35 days to go. You take a look at the announcement trailer and a few early screens above.
Gameplay-wise, Project Rap Rabbit will allow players to "alter the flow of their rap battle in real time" rather than ask them to follow a linear progression. You'll be able to change the lyrics and song direction in real time to best fit the scenario. You can click through the Kickstarter link to see a demonstration of how this mechanic will play out.
Project Rab Rabbit is in development for PC, and PS4. It's currently planned to launch by August 2018.