Project Judge is Yakuza dev's new IP, coming Westward in 2019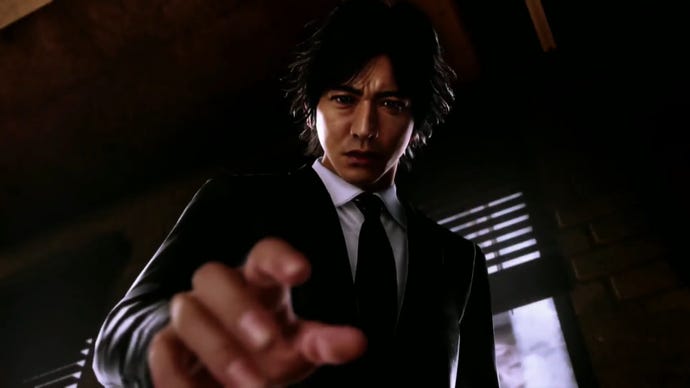 Sega promised in August to reveal a new IP from the Yakuza team this month, and today's pre-TGS 2018 Sony presentation delivered.
At the Sony Line Up showcase this morning, which featured a large assortment of reveals, the ever illustrious Toshihiro Nagoshi took the stage to officially announce the next project from the team responsible for the Yakuza series.
The new game has the Project Judge working title (Judge Eyes in Japan), and it's due for release December 13 in Japan. It's also coming to the West at some point in 2019.
So what is it? Well, Nagoshi showed a relatively lengthy demo that consisted mostly of a long cut-scenes. Project Judge looks like an investigative action-adventure in the same vein of something like LA Noire, only with more emphasis on action.
The footage showed the player character following clues and solving crimes, not to mention having arguments and clashing with other detectives (lawyers?) in a typical Yakuza dramatic fashion.
It looks fantastic, easily on par with Yakuza 6 in terms of visuals. A demo for Judge Eyes is available on the Japanese PlayStation Store starting today, featuring a playable portion of the prologue.
Catch the Japanese trailer below:
Project Judge (Judge Eyes) is coming to PS4 December 13 in Japan, and sometime in 2019 in the West.
If you missed it, today's pre-TGS 2018 event also brought us a new Sekiro: Shadows Die Twice gameplay trailer.