Pro players are helping shape Call of Duty: Infinite Warfare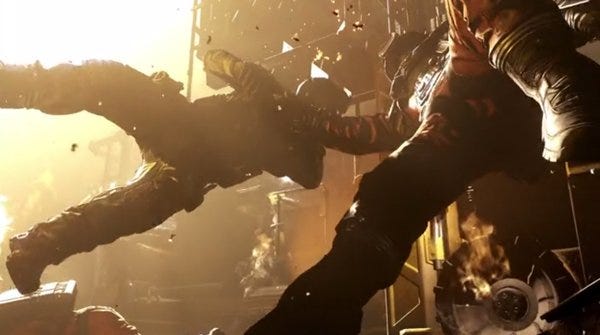 Infinity Ward is drawing on a key resource to shape its latest multiplayer effort.
Pro players are helping shape Call of Duty: Infinite Warfare
Call of Duty: Infinite Warfare follows on from some of the biggest multiplayer shooters of all time, but that doesn't mean Infinity Ward assumes it knows everything about how to make a solid frag fest.
Speaking to GamesRadar, Activision eSports brand development director Jay Puryear said professional players have been called in to consult on Infinite Warfare.
"They play at such a high level. They're like 'I expected you to spawn here' or 'if I control the map in such a way you should spawn over here,'" he said.
"So they really help with spawning and tuning, or weapons and content - they have an opinion on all of that."
This is a relatively new approach for Call of Duty, apparently (more details are available through the source link above) although I assume like most other developers the teams at Infinity Ward, Treyarch and Sledgehammer have a great deal of telemetric data to draw on. Heat maps and statistics can really shape design, although it's difficult to collect such data in advance of general release. Expert eSports players could certainly help games launch with better balance and avoid that painful month of tuning and patches.