Primal Carnage: Extinction releases in Europe next Tuesday on PS4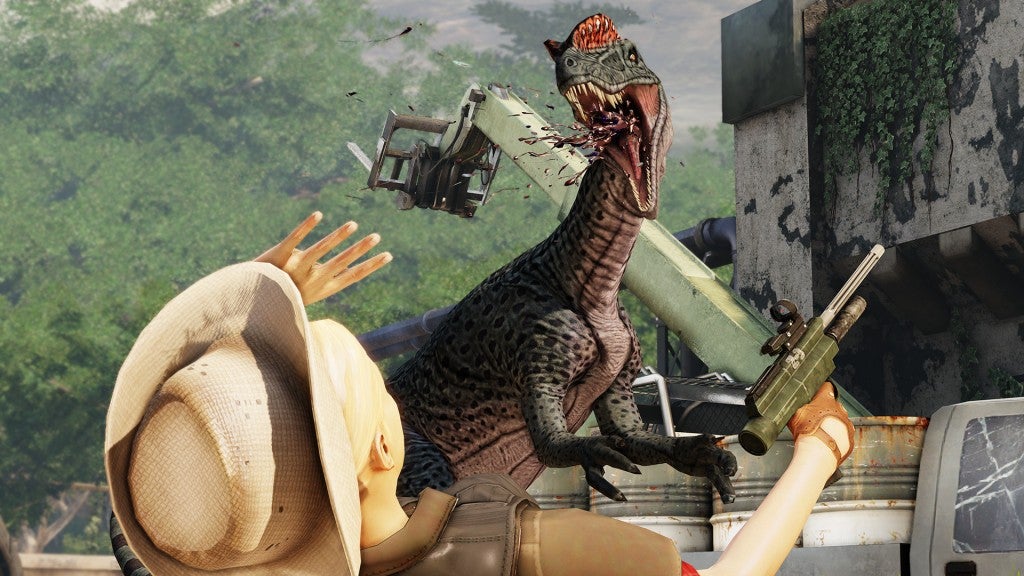 A few weeks after its North American release, Primal Carnage: Extinction is finally coming to those of us in Europe, Australia, and New Zealand.
Primal Carnage: Extinction will launch in Australia, New Zealand & EU Stores on #PS4 this Tuesday!#StayTunedDinos pic.twitter.com/wANBNSILwZ

— Primal Carnage (@PrimalCarnage) November 20, 2015
The multiplayer shooter will have you squaring off against mercenaries and dinos in a variety of game modes, where you can play as aforementioned mercenaries and dinos.
Primal Carnage: Extinction will be available to download on PSN on Tuesday November 24. A UK price has yet to be confirmed, but I expect it'll be around £15 as it's currently selling in the US store for $20.