Prey VR listing pops up and quickly disappears off retailer's website
Are we getting a VR version of Prey?
Earlier today, a listing for a PlayStation VR version of Prey VR popped up on UK retailer Shopto's website. It has since been removed, but not before everyone saw it.
When it was available, the listing didn't have any information, or even a cover a art; just a blank page with the Prey VR name on it. Prey VR is, of course, not a game that's been officially announced, but it seems very plausible.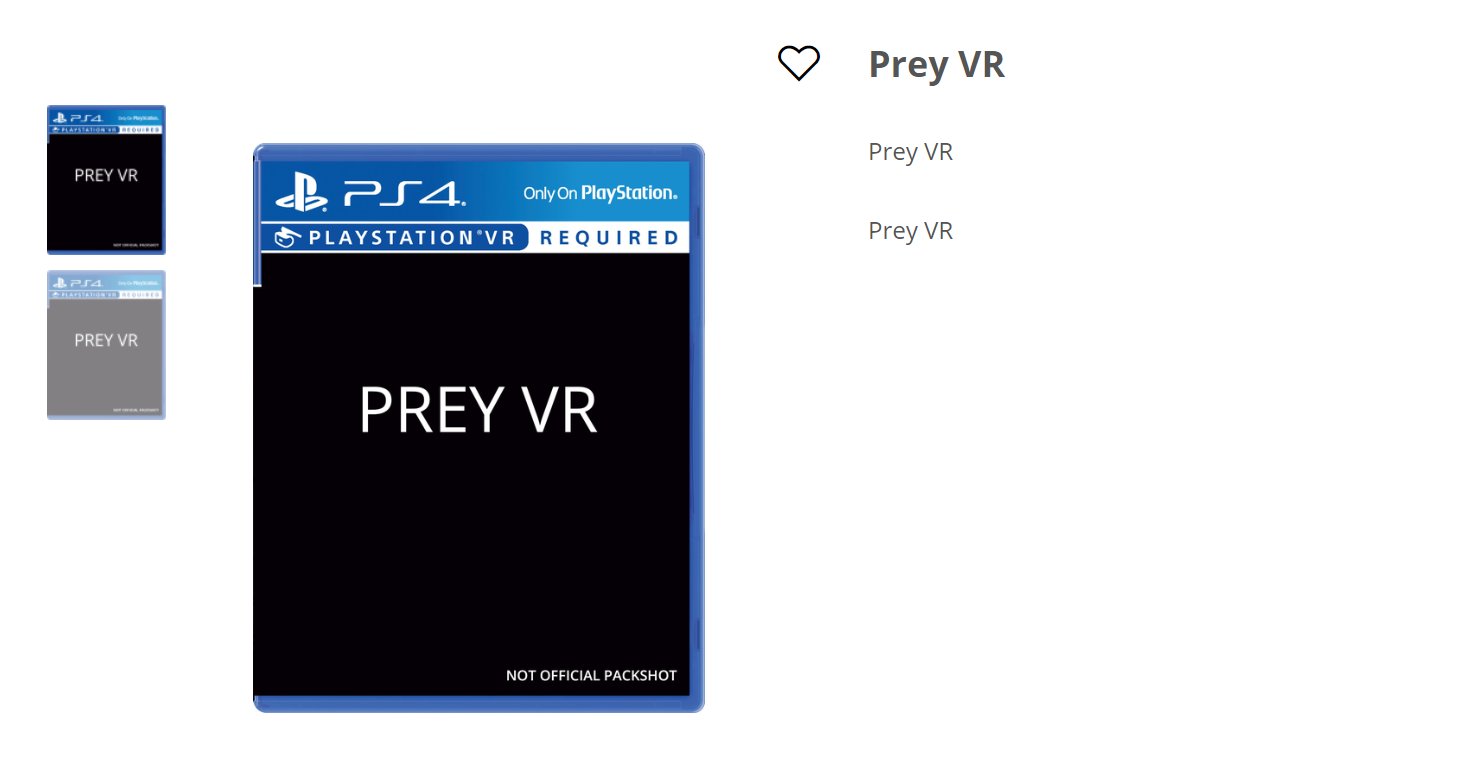 Bethesda has already released VR versions of its biggest games, such as Skyrim, Fallout 4 and Doom. Indeed, this won't even be Prey's first brush with virtual reality. The Typhoon Hunter standalone game could be played in VR. Typhoon Hunter consisted of light puzzles and a prop hunt multiplayer mode.
Prey's immersive setting would lend itself very well to VR, so the idea is certainly not unreasonable. All that said, given how quickly the listing was removed, this may have simply been an error.
Bethesda won't be hosting any events this year, digital or physical, but the publisher will be sharing some news over the course of the year. Expect to hear something about the game - assuming it's real - at some point soon.
Thanks, @Nibellion.