Pokemon Sword & Shield Evolutionary Items: where to find every evolution item and which Pokemon they work on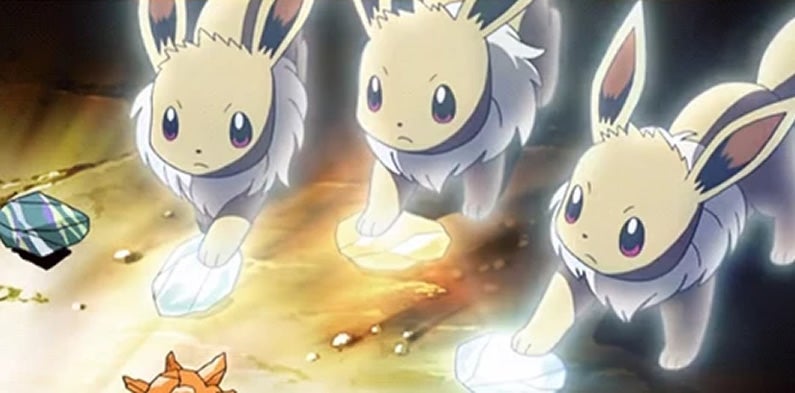 Most of the time, Pokemon evolve into new, more powerful forms simply by leveling up. Some creatures require specific methods, however - and that's often where special evolutionary items like evolution stones come into play. These items have different locations in every game, of course - and they all have new homes in Pokemon Sword & Shield.
Evolution items have changed a little in Pokemon Sword & Shield. For one, this is the first game in the series that doesn't feature the full Pokedex of every Pokemon creature added to the series so far, which means that some evolution stones are less useful and less commonly used than before. In other instances, evolution methods have been juggled around - so for instance there were once different, unique items to evolve evolution poster child Eevee into Glaceon and Leafeon, but they've been shuffled over to similar utility evolution stones that are shared with other Pokemon this time around.
Like the move-teaching TMs and TRs in Sword & Shield, the evolution items are hidden across the world. Some are for sale, some are only available as loot or a reward for certain tasks. Some, of course, are both.
On this page, we list every evolution item and stone in the game, plus what Pokemon it serves to evolve. Finally, we list the item. Keep in mind that in the cases of items that appear in certain zones of the Wild Area, they very often respawn after time - and as we know from how to manipulate and change the weather, Pokemon Sword & Shield does pay attention to the real world clock, which might help to govern respawning items. Anyway - here's the list...
| Evolution Item | Evolves | Location |
| --- | --- | --- |
| Sweets: Berry, Clover, Flower, Ribbon, Star, Strawberry | Milcery to Alcremie | All are a potential reward from the daily Cafe Master Battle in Hammerlocke, Motostoke or Wyndon. The Alcremie form depends slightly on the sweet used. Evolving involves spinning your character by spinning the stick when Alcremie is holding the item. |
| Chipped Pot Cracked Pot | Sinistea to Polteageist | Can be available from the Stow-on-Side bargain shop (which has a random inventory) A Cracked Pot can be found as loot up a ladder in town |
| Dawn Stone | Kirlia (male) to Gallade Snorunt (female) to Froslass | As Loot: Giant's Cap & Lake of Outrage in the Wild Area Can also be found by the Digging Duo |
| Dusk Stone | Lampent to Chandelure Doublade to Aegislash | As Loot: Behind the Stow-on-Side Pokemon Center & the Lake of Outrage in the Wild Area Can also be found by the Digging Duo or by a Pokemon on a PokeJob |
| Fire Stone | Vulpix to Ninetales Growlithe to Arcanine Eevee to Flareon | As Loot: Motostoke Riverbank & Lake of Outrage in the Wild Area Can also be found by the Digging Duo or by a Pokemon on a PokeJob |
| Ice Stone | Eevee to Glaceon Galarian Darumaka to Galarian Darmanitan | As Loot: Lake of Outrage in the Wild Area Can also be found by the Digging Duo |
| Leaf Stone | Eevee to Leafeon Gloom to Vileplume Nuzleaf to Shiftry | As Loot: Hidden on the West side of Turffield Town, or from the Lake of Outrage in the Wild Area Can also be found by the Digging Duo or by a Pokemon on a PokeJob |
| Metal Coat | Onix to Steelix (trade Onix while it is holding this item) | As Loot: Hidden in Stow-on-Side Can be available from the Stow-on-Side bargain shop (which has a random inventory) Can also be found by the Digging Duo |
| Moon Stone | Munna to Musharna Clefairy to Clefable | As Loot: Dusty Bowl in the Wild Area Can also be found by the Digging Duo or by a Pokemon on a PokeJob |
| Prism Scale | Feebas to Milotic (trade Feebas while it is holding this item) | As Loot: Hidden on Route 2 and in the South Lake Miloch zone of the Wild Area |
| Protector | Rhydon to Rhyperior | As Loot: On an island across water on Route 9 Can be available from the Stow-on-Side bargain shop (which has a random inventory) |
| Razor Claw | Sneasel to Weavile (hold, then level up at night) | Available from the Hammerlocke Pokemon Center BP Shop Can be available from the Stow-on-Side bargain shop (which has a random inventory) |
| Reaper Cloth | Dusclops to Dusknoir (trade while holding) | Available from the Hammerlocke Pokemon Center BP Shop Can be available from the Stow-on-Side bargain shop (which has a random inventory) |
| Sachet | Spritzee to Aromatisse (trade while holding) | Potential reward from the daily Cafe Master Battle in Hammerlocke, Motostoke or Wyndon Available from the Hammerlocke Pokemon Center BP Shop |
| Shiny Stone | Togetic to Togekiss Minccino to Cinccino Roselia to Roserade | As Loot: Hidden on Route 8 and also found at the Lake of Outrage in the Wild Area Can also be found by the Digging Duo or by a Pokemon on a PokeJob |
| Sun Stone | Gloom to Bellossom Cottonee to Whimsicott Helioptile to Heliolisk | As Loot: Dusty Bowl & Lake of Outrage in the Wild Area Can also be found by the Digging Duo or by a Pokemon on a PokeJob |
| Sweet Apple Tart Apple | Applin to Appletun (Sweet, Shield) Applin to Flapple (Tart, Sword) | Give an NPC in Hammerlocke City an Applin to get one as a reward (Sweet Apple in Shield, Tart Apple in Sword) Sometimes found hidden at the base of trees in Axew's Eye in the Wild Area |
| Thunder Stone | Pikachu to Raichu Eevee to Jolteon Charjabug to Vikavolt | As Loot: North Lake Miloch & Lake of Outrage in the Wild Area Can also be found by the Digging Duo |
| Water Stone | Shellder to Cloyster Eevee to Vaporeon Lombre to Ludicolo | As Loot: Hidden on Route 2 and also found in Bridge Field or Lake of Outrage in the Wild Area Can also be found by the Digging Duo or by a Pokemon on a PokeJob |
| Whipped Dream | Swirlix to Slurpuff | Potential reward from the daily Cafe Master Battle in Hammerlocke, Motostoke or Wyndon Available from the Hammerlocke Pokemon Center BP Shop |