Pokemon Sun and Moon players: celebrate Pokemon the Movie 20: I Choose You's theatrical release with a cap-wearing Pikachu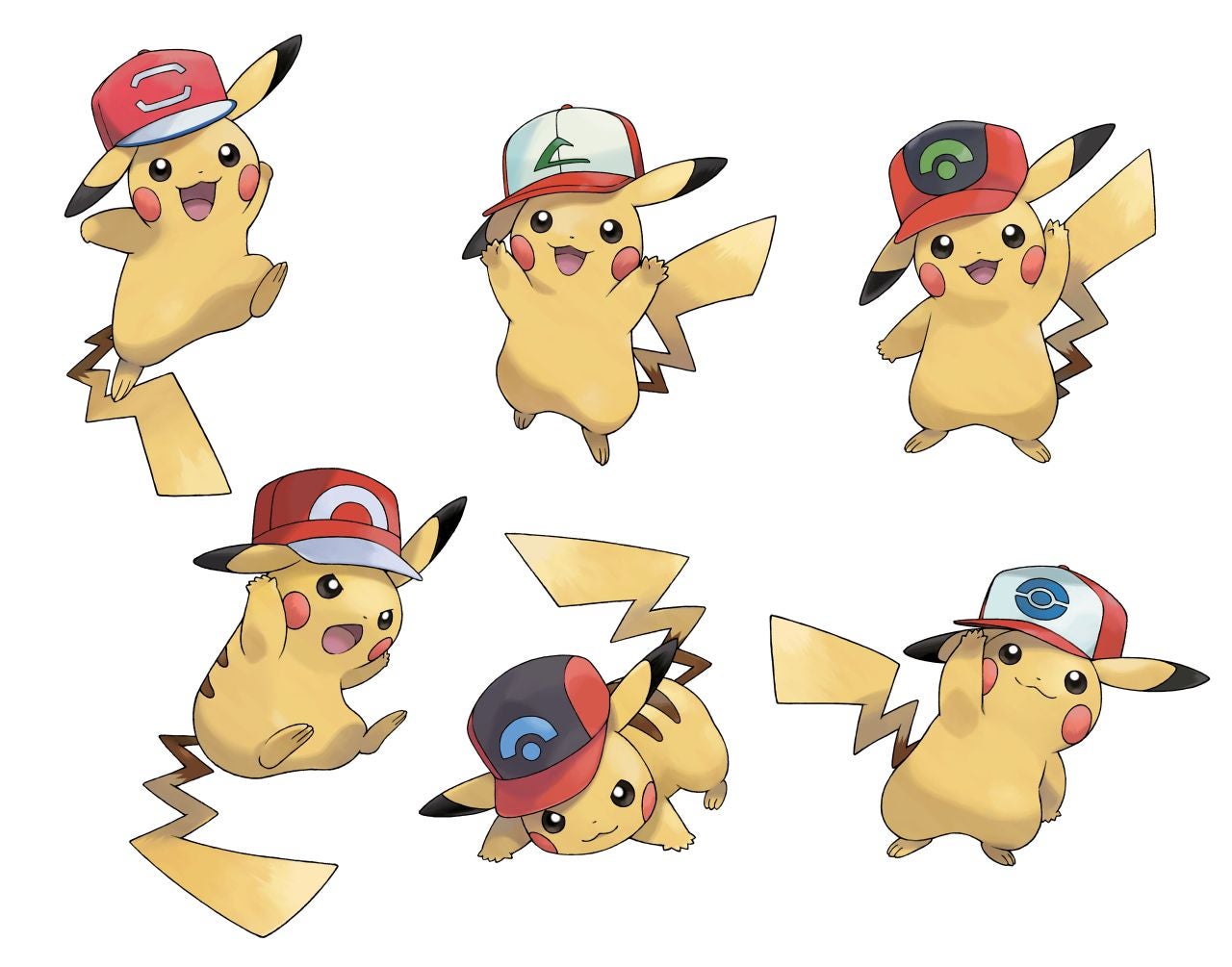 To celebrate the limited theatrical release of Pokemon the Movie 20: I Choose You, Nintendo is handing out presents, as promised, to those who attend.
The Pokemon Company and Nintendo announced today Pokemon the Movie 20: I Choose You will arrive in select US and international theaters for two days only, November 5-6.
Folks who head to theaters to watch the film will be handed a Pokemon TCG card of Ash's Pikachu wearing its Trainer's hat. They will also be given a QR code to unlock the Pikachu in Pokemon Ultra Sun and Ultra Moon.
Everyone, however, will be handed the famous Pikachu for Sun and Moon wearing a variety of hats whether they attend the film or not. This includes the same one distributed to Pokemon Go players: Ash's original Trainer's hat.
Starting September 19 through the Pokemon website, six Pikachu wearing one of Ash's hats will be made available for download in Pokemon Sun and Moon. Fans will have to make a choice though, as only one hat-wearing Pikachu can be acquired. Each version will also only be available for one week. So, pick your hat, and hurry.
The distribution schedule for the hat-wearing Pikachu, along with cap type is posted below.
September 19–25: Original
September 26 - October 2: Honnen (Ruby/Sapphire)
October 3–9: Sinnoh (Diamond/Pearl)
October 10–16: Unova (Black/White)
October 17–23: Kalos (X/Y)
October 24–30: Alola Cap (Sun/Moon)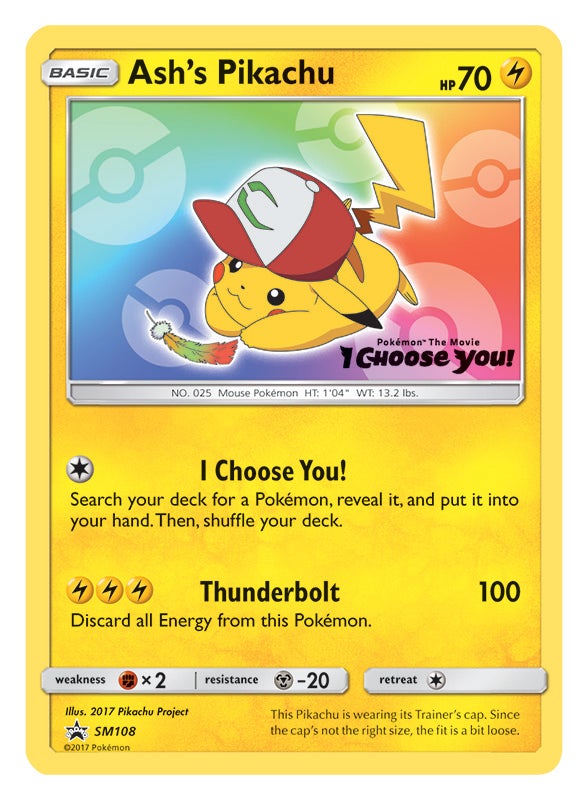 Tickets to Pokemon the Movie 20: I Choose You are now on sale in the US through Fathom Events. Just enter your zip code to find the theater nearest you.
Pokemon Sun and Moon players can pick up the Ultra version of the games for 3DS on November 17.