Pokemon Sun and Moon demo coming later this month, new features and evolutions announced
The Pokemon Company (TPC) has revealed additional information on Mega Evolutions, evolved forms of the three starter Pokemon in Sun and Moon, new features, and news regarding an upcoming demo.
The Special Demo Version for Pokemon Sun and Moon can be downloaded from the Nintendo eShop or via the official Nintendo website starting October 18.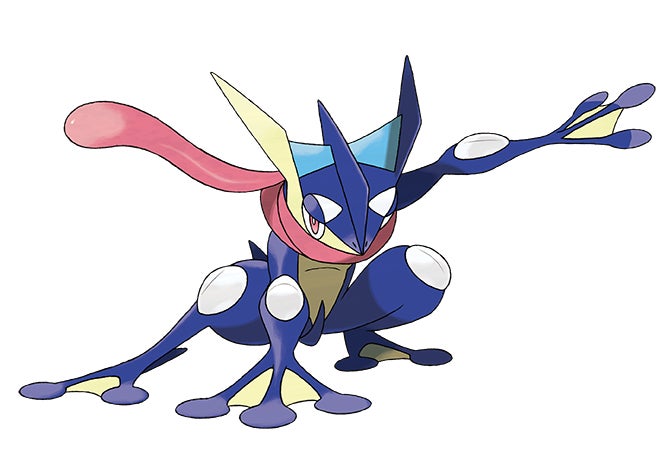 It introduces players to the Alola region and features the Pokemon seen above, Ash-Greninja. This is the creature which appears alongside Ash in Pokemon the Series: XYZ. Players will be able to transfer Ash-Greninja from the Special Demo Version to the full version of the game when it launches next month.
The video above gives you a look at the evolved forms of the Pokemon below in action. Artwork for each are below along with bios straight from TPC.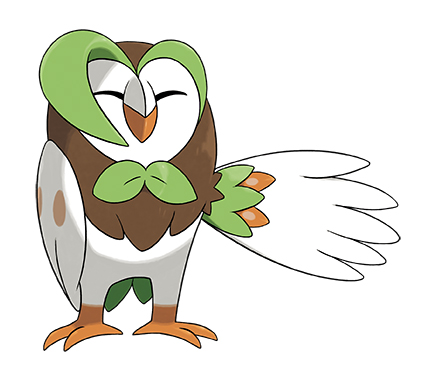 Dartrix - Grass-Flying
The Blade Quill Pokémon Dartrix evolves from Rowlet. Dartrix attacks by throwing its knife-edged feathers, and it possesses extremely sharp senses. This Pokémon can detect opponents behind it and can throw feathers to strike them without even seeing them. This Pokémon cares a great deal about its appearance, grooming its feathers in every spare moment it has.
Torracat - Fire
The Fire Cat Pokémon Torracat evolves from Litten. This Pokémon produces flames for its attacks from a bell-like sac attached at the base of its throat. Torracat has a great love for battle and will attack relentlessly. Its mane can sense what is going on around it, even in the dark, and is able to detect the presence of hidden enemies.
Brionne - Water
The Pop Star Pokémon Brionne evolves from Popplio. Brionne can dance in perfect time with others and is always cheery and positive. A very hard worker, Brionne learns dances by imitating other members of its colony and can sometimes even learn dances from humans. As this Pokémon dances, it creates balloons and slaps them into its target, making them explode and deal damage to its opponents.
Festival Plaza
Communication features in the game will be included in the Festival Plaza. This is where players will be able to see others playing near them, or others connected to the internet. They can then battle or trade.
Chatting with others or "listening to requests" while in the Festival Plaza, will earn players Festival Coins. These coins can be spent in the area at shops which sell dye houses, goody shops where rare items are sold and a bouncy castle which Pokemon can enter in order to train.
As more Festival Coins are acquired, the player's Festival Plaza will rank up. This will provide the player with more rewards and will unlock more activities available. Players will also gain the ability to host missions which allows multiple players to work together to try to achieve certain goals.
Poke Pelago
Since this is a new feature which I am unfamiliar with, I'll just let TPC explain it:
"In Poke Pelago, Pokemon that are stored in a PC Box can explore a variety of isles, play on athletic equipment and enjoy other fun activities. If players send many Pokemon to Poke Pelago, they can develop more facilities on the isles and also develop new kinds of isles. As these isles are developed and increase in number, they will allow players to obtain items and even raise Pokemon."
Aren't you glad I didn't try to decipher that? You betcha.
Mega Evolutions
The Mega Evolution feature returns in Sun and Moon, which means Pokemon which could Mega Evolve in previous games will can do so in the upcoming title as well The Mega Stones for Pokemon with the capability to Mega Evolve appearing in the Alola region can be acquired from in-game characters or from special shops.
Finally, the Pokemon Global Link will be updated for Sun and Moon in time for launch. The site will have new features, including new online competitions, global missions and other fun things. More information and features on the upcoming site can be found through the respective website.
Pokemon Sun and Moon will be made available in North America on November 18 and Europe on November 23.