Pokemon Masters: release date, trainer list, story events and more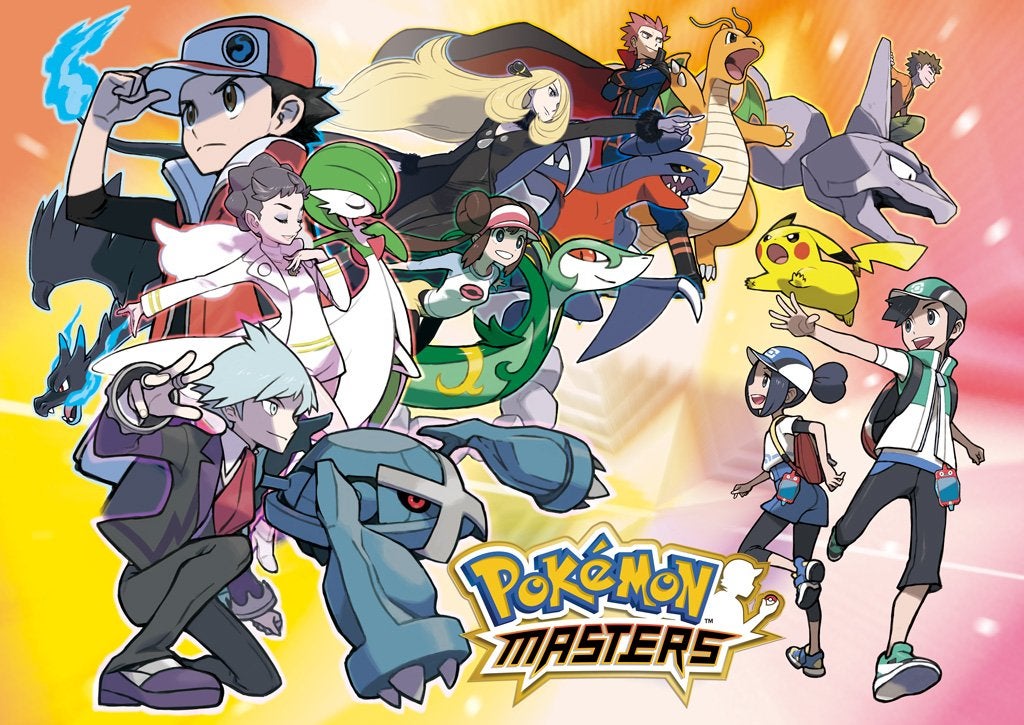 Pokemon Masters comes to Android and iOS devices later this week and introduces new sync pairs and moves into the mix.
In Pokemon Masters, you'll be visiting the new island of Pasio as you progress through the Pokemon Masters League. You'll be teaming up with famous trainers from the series or playing with friends in 3-on-3 battles in a bid to become the ultimate Pokemon Masters League Champion.
Trainers will provide support in battles and your Pokemon will have powerful new sync moves that will devastate opponents. You'll also be able to play alongside friends in co-op battles if you'd rather not use the AI.
With all that in mind, let's take a closer look at what we know about Pokemon Masters.
Pokemon Masters: release date
Pokemon Masters comes to Android and iOS devices on August 29, so there's not long to wait. You can pre-register for it on the official site here.
There will be a launch day celebration in-game and you'll be able to collect free gems by logging in. You can use gems to scout new sync pairs, and you can find enough to use this feature up to ten times.
You'll also be able to complete special missions to earn in-game items to help with training.
Pokemon Masters: trainer list
The aim of the game is to win the Pokemon Masters League. To do this, you'll need to choose two trainers to add to your roster as fights are 3-on-3. Each trainer has a designated Pokemon that forms a sync pair, complete with a special move.
Your character will be paired with a Pikachu as your partner Pokemon, and there will be 65 pairs at launch. Here are all the trainers have been confirmed so far:
Brock and Onix
Misty and Starmie
Rosa and Snivy
Red and Charizard
Blue and Pidgeot
Cynthia and Garchomp
Iris and Haxorus
Clair and Kingdra
Brendan and Treecko
Flannery and Torkoal
Barry and Piplup
Korrina and Lucario
Acerola and Palossand
Thorton and Bronzong
Norman and Slaking
Viola and Surskit
Whitney and Milktank
Flint and Infernape
Erica and Vileplume
Bruno and Machamp
Kris and Totodile
Marley and Arcanine
Maylene and Meditite
Winona and Pelipper
Agatha and Gengar
Marlon and Carracosta
Siebold and Clawitzer
Olivia and Lycanroc
Phoebe and Dusclops
There's also Professor Bellis who is researching Sync Stones and Sync Moves, and Prince Lear who organised the Pokemon Masters League. Sawyer and Rachel are his adoring fans and underlings, and your new rivals are Paulo and Rockruff who - as always - are one step ahead of your character.
Pokemon Masters: sync pairs
In Solo Mode, you'll be controlling all three sync pairs. Alternatively, you could play co-op mode which teams you up with two players in real-life.
There aren't any wild Pokemon in Pasio and sync pairs of trainers and Pokemon will always work together. The Pokemon Center acts as a sort of hub with a shop, cafe and place for sync pairs to gather and exchange information. You'll be able to develop friendships with sync pairs as well as find new trainers to team up with.
There's a main questline to follow alongside special events, and sync pairs can learn new moves and passive skills. You'll have to earn five badges from Pokemon Masters Leaders and progress through the Pokemon Masters League by defeating powerful Elite Four members, Champions and trainers from every region.
By winning battles, your sync pairs will level up, learn new moves and their Pokemon will evolve by completing special sync pair story missions. Their stats will increase every time you level up which makes their Pokemon more powerful, too.
You'll also be able to unlock their level cap with items, though it's not clear whether this can only be done via microtransactions. You can also use training machines to learn new moves, but again this might be microtransaction related.
You'll also be able to increase your sync pair's star rating using Star Power-Ups, which will increase their maximum level, with the potential to reach five stars.
It would be a good idea to befriend a range of trainers with different strengths and weaknesses so that your team can become more versatile.
Pokemon Masters: sync pair and unity moves
We've already said that battles will be a 3-on-3 formation, and you'll use some familiar moves against opponents. Some moves can be used without consuming the Move gauge, which acts like PP in Pokemon Masters.
You'll be able to use Potions, X Attack and other familiar items in battles, as well as two new move sets.
You'll be able to use special sync pair moves as well as Unity moves in battles, which has all three trainers act together. You'll have to charge the Unity gauge first, so keep using moves until it is full then unleash hell on your foes.
Again, you can choose to play with trainers from the list or with two other players. If you play co-op, you'll control your own sync pair and have another two waiting in the wings. Eventually, you can switch out your current sync pair with another, which could give you the upper hand in the later stages of a battle.
Pokemon Masters: story events
There's the main story to complete in Pokemon Masters, alongside LTMs such as training and story events. These story events will help your sync pairs level up and evolve, as well as giving you the chance to meet new pairs and travel with a featured trainer. You'll earn special rewards for completing special event missions, too.
The first story event is Reach for the Top, which runs from September 2 - 29. You'll join Blue and Pidgeot in a special story that sees you battle it out with other trainers from the Kanto region including Misty, Flannery and Bruno.
Blue and Pidgeot will be featured in the sync pair scout. Their sync move is Air Cutter, which attacks all opponents, and Blue's Pidgeot will transform into Mega Pidgeot, which gives you even more moves to use in battle.
If you don't manage to finish an event, don't fret - they are set to return at a later date, so you won't miss out.