Pokemon Go: What's changed in the latest updates and why fans are so angry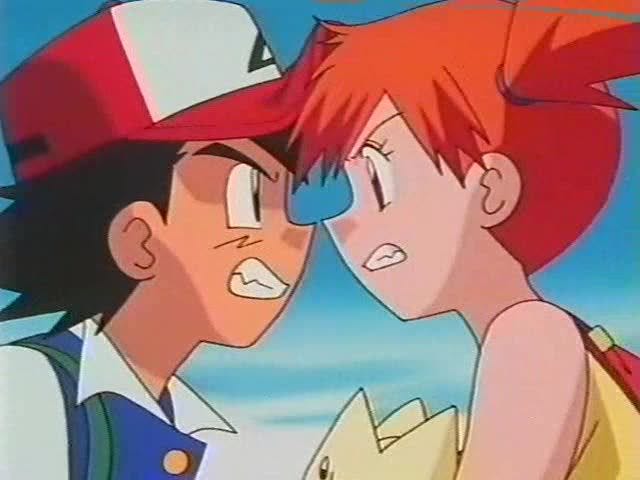 Pokemon Go trainers the world over are losing their minds over the contents of the latest update - and not in a good way. But why? We break it down.
These last few days have been a tumultuous time for Pokemon Go players and fans thanks to the team behind the game at Niantic Labs pushing significant updates to the game, some of which offer improvements and others which fans would argue aim to do quite the opposite.
The fallout of the updates has been covered on VG247 in a number of stories that were posted as the situation was developing, from our take on how the whole thing is more than a bit of a mess down to our keeping an eye on how the backlash has manifested itself in fans tanking the game with bad reviews and demanding refunds for their real money in-app purchases. It's been a rocky few days.
Now the dust is beginning to settle, what's the score? What has changed, and which things are satisfying fans and which are leaving them furious? Why? Well, take a seat... we'll guide you through it.
The Pokemon Go Footstep Indicator: It's gone
This is arguably the biggest point of change in Pokemon Go over the weekend: The footstep indicator which was famously broken before now has been fixed. Sort of.
By fixed, I mean removed: Niantic's method of fixing the fact that the footstep indicator was previously showing something entirely incorrect was to simply disable it entirely. The footstep indicator was meant to give you an idea exactly how close you were to nearby Pokemon, allowing players to find nearby creatures more easily. The footprints are now gone entirely, so the nearby list will tell you what Pokemon are close by but give you no indication as to where they are - you'll just have to walk around a bit and hope for the best.
That's that, then, and as expected it's a major point of anger for some fans... but it's not the end of Pokemon-tracking shenanigans. Not even nearly. Read on:
Pokevision and other third-party Pokemon tracking apps are dead
If you ask me, Pokevision was pretty cool. The third-party app developed by fans sought to fill the gap left by the footstep indicator bug. Pokevision would let you search anywhere in the world using a Esri Maps interface (I originally said this was Google maps, but it wasn't. Thanks Martin for the correction!) and would then scrape the game's servers to figure out what Pokemon were available at that very moment in that location.
Many players used it to track nearby locations, and if something good popped up they'd quickly dash down the road - or where ever they needed to - in order to find a rare beast. It removed an element of the random from the game, but upped the concept of more accurately actually hunting for Pokemon in the wild. It was also receiving ongoing updates and improvements.
Niantic CEO Jon Hanke was quick to say he wasn't a fan of the app and its peers, and whatever they did in this latest update Niantic clearly flicked some switches back-end that has now denied Pokevision and other services the access they need to function.
Despite this actual full-blown cheat services that GPS spoof and allow you to catch Pokemon and visit Pokestops without being personally present continue to run. Nice one, Niantic!
Pokemon Go Trainer Customisation - Change your Appearance
In a nice little touch that isn't making fans angry, Pokemon Go trainers now aren't limited to creating their player character on their first time logging in to the game.
Players who already have an in-game avatar can now edit it by heading to the Trainer Profile screen. Handy!
Pokemon Go Scan Radius - How close you have to be to a Pokestop or Gym
One small adjustment in the latest update has major implications right throughout the game - the Pokemon Go scan radius around the player trainer has been deceased.
It used to be 100 meters, and it's now 70 meters. This means you'll have to be generally closer to force Pokemon to spawn and of course to interact with Pokestops and Gyms. Pokemon can still be caught from quite a distance once they've spawned in the first place, however.
All new Pokemon Go safety messages and warnings
With the runaway success of the game Niantic of course opens themselves up to all sorts of potential lawsuits, and what with stories of Pokemon Go being used to lure people to armed robberies and lots of stories about people playing while driving and the like, Niantic has seen fit to drop some warnings into the game.
The warnings are all exactly what you'd expect, and mostly seem to comprise of the Darwin-award obvious like not to play the game while driving or not to trespass on private property even if there is a Charizard right on over there.
Pokemon Go Battle Balance Changes
Pokemon Go's gym battles might seem basic at a glance but there's actually a surprisingly deep amount going on there under the hood, with hidden statistics determining everything from a Pokemon's speed and stamina to how much damage it's doing. Some of all that has been detailed in our in-depth Pokemon Go guide pages.
As part of those guides we previously published a list detailing the most powerful moves you can use in battle. While broadly speaking the larger strokes of this page are still correct, we'll now need to get to updating it: Niantic has changed some moves and in the process shaken up the meta of Pokemon Go battling quite a bit.
One of the biggest losers is Vaporeon. Initially considered one of the strongest Pokemon that was easily and readily obtainable, the Eevee evolution has significantly slipped down the rankings thanks to its main moves being nerfed in the patch. I'd better get to work updating those guide pages, I suppose...